Would it surprise you to learn that some people believe St. Augustine, St. Monica, and St. Cyril of Alexandria were Black? Well, were they? "It's hard to say what color St. Augustine's skin was," says Father Cyprian Davis, O.S.B., but "I'm convinced he wasn't a blond. You could say he was culturally African."
Davis, a professor of church history at St. Meinrad School of Theology and author of The History of Black Catholics in the United States (Crossroad, 1992), reminds us that the Catholic Church was not European originally but Mediterranean. He adds, "Remember, Ethiopia was a Christian nation earlier than many nations in Europe. It was a Christian kingdom before Ireland was evangelized, before more of North Germany was evangelized, and before Poland was a Catholic country."
Why is it so important for Black Catholics to examine their religious history?
Black Catholics want a sense of being Catholic, especially if they are converts; but they don't want to be cut off from their roots. They desperately need and want a sense of identity. So many were not able to tell their children about what it means to be Black Catholics or about Black saints or Black priests. But now they have that background information, and they can use it. They have a good reason to be Catholic and to be proud of it and not feel they have given up being Black.
How long have Black Catholics been in the United States?
Black Catholics arrived with the Spaniards in Florida in the 16th century. There is an article in the American Historical Review that looks at an event known as the Stono rebellion in Georgia in the 1700s. Some of the slaves who rebelled in that incident had come from the Congo region, part of what is now Angola. The writer hypothesizes that these slaves considered themselves Catholic.
We do know that there were African Muslims who had been enslaved, and so there may well have been enslaved Catholics. The Congo became Catholic in the 15th century, when the king, Alphonso the Good, converted to Catholicism. After they conquered the area, the Portuguese had converted many Congo natives to Catholicism, so there was definitely a Catholic tradition in the area.
Black Catholics arrived with the Spaniards in Florida in the 16th century.
Later there were many Blacks in Maryland and Louisiana who were traditionally Catholic because the Jesuits evangelized them there. But we don't know for certain how many African slaves might already have been Catholics because the study of the Catholic Church in Africa is still going on.
Were there any Black religious orders early on in America?
Yes, there were the Oblate Sisters of Providence and the Holy Family Sisters. The Black women who joined these orders became in a sense "super nuns" to prove themselves to all the people who were asking, "Can they make it? Can they do it?" For that reason they became very conscious of the demand that they always do better than everyone else. Much of their expression was less African American than I think would have been the case otherwise.
The Oblate Sisters of Providence, however, did celebrate the feast of St. Benedict the Moor, who was canonized in 1807 by Pope Pius VII. St. Benedict was one of their patron saints, which was certainly something very African. But in so many ways, such as music and language, their practices did not reflect what would have been typical African American behavior. I'm sure that most Blacks thought that slavery was wrong and were opposed to it; but the expression, the notions, the attitudes were different among different people.
Didn't many Black Catholics leave the church over the years?
Yes, and I think part of it was because the church probably didn't have the personnel to minister to Black Catholics and also because the church tended to be racist. Louisiana, however, was a special case. Archbishop Francis Janssens of New Orleans was committed to the cause of Blacks and the idea of Black clergy. He began to establish Black parishes in the late 19th century. Later it became the law to provide Black Catholics with their own parishes.
When the Black church was closed and the parishioners were told, "You're now to go to the regular church," there was really no place for them.
After the civil rights movement started, bishops in the South began to open parishes so that everyone could attend the same church. What that meant most of the time, though, was that the Black churches were closed down. What no one realized was that a whole infrastructure of parish life among Black Catholics was being dismantled. When the Black church was closed and the parishioners were told, "You're now to go to the regular church," there was really no place for them. In their own churches they had formed a choir, been the chief ushers and part of the council, had a place to play, and a vital social life; and now suddenly it was gone. White parishes had no place for them.
Were Catholics part of the abolitionist movement?
The abolitionists opposed slavery on moral grounds and were very religious, well-educated people coming from establishment backgrounds. Yet many had an intellectual disdain for the Catholic Church. They often saw Catholics as lower-class immigrants with a bigoted religion, so Roman Catholics in this country saw the abolitionists as their enemy.
There were, however, other reasons for church support of slavery, one of which was exemplified by Archbishop Martin Spalding, who was the bishop of Louisville at the time of the Civil War and later became the archbishop of Baltimore. Spalding wrote a letter to the Vatican and explained his own version of the sociopolitical situation in America at the time.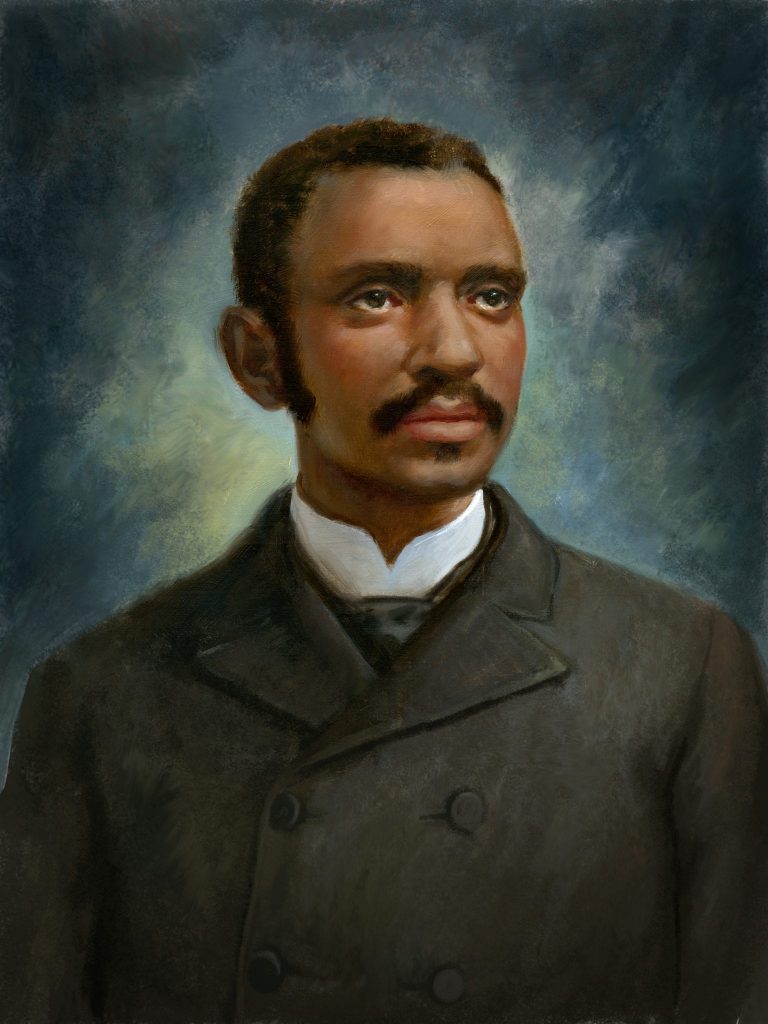 Though he talked about slavery as an evil, Spalding said it would be worse to free the slaves because they would end up becoming drunkards or homeless people. Yet later, as archbishop of Baltimore, Spalding was the one bishop concerned about what to do with the freed slaves and really made an effort to begin evangelization.
The opposition to slavery that existed wasn't organized, even among Catholics. The first bishop in the country who really took a public stand in support of the Union and the emancipation of slaves was Archbishop John Purcell of Cincinnati, who, along with his brother, decried slavery at the outbreak of the Civil War. Later, however, Purcell met his downfall, because Cincinnati became bankrupt and the bishops were not happy that Purcell broke ranks.
Another outspoken Catholic abolitionist was Irish statesman Daniel O'Connell. Out of religious conviction, O'Connell saw slavery as a great evil. He castigated the Irish in America who were sending him money to fight for Irish emancipation from English rule while supporting slavery in the United States. O'Connell sat in the British Parliament with his enemies who were opposed to religious freedom in Ireland and Irish rights, but he worked with them to end slavery in the British West Indies.
Claude Maistre, a French priest originally from the Diocese of Troyes in France, who worked a while in the Chicago area and ended up in New Orleans at the time of the Civil War, also took a very strong stand against slavery. In fact, the archbishop told him to stop preaching against slavery, but he refused. Ultimately the archbishop put Maistre's church under inderdict to get him to stop.
By and large, the Catholic opposition against slavery, however, was found more firmly in Europe than in the United States.
With many Catholics rejecting the abolition of slavery, why would Black people remain Catholic?
Committed Black Catholics at the end of the 19th century and in the 20th century saw themselves as very much a part of the Roman Catholic Church; they were not going to leave the church. They thought they were truer to Catholicism than those who were racist.
Daniel Rudd, founder of the Black Catholic Lay Congresses, believed that the Catholic Church was the great hope of Blacks in this country and that there would soon be a massive conversion. He claimed that once that happened, the Catholic Church would take up the cause of Black Americans and end the color line. That was his great hypothesis.
Daniel Rudd, founder of the Black Catholic Lay Congresses, believed that the Catholic Church was the great hope of Blacks in this country and that there would soon be a massive conversion.
Many other Black people were committed to Catholicism because they believed that the Catholic Church would take their side and racism would ultimately fall, because all people were to stand equally before the altar of God.
Catholicism was supposed to work on the principle that the Catholic Church was for everybody. Now, it was a fact that there were already some remarkable Black nuns and priests who had begun to minister to Black Catholics. And even though Pope Gregory XVI was probably one of the most intransigent, narrow-minded popes we have ever had, he was the first one to condemn openly the slave trade and slavery. Rome was always asking why there weren't more Black priests and why Catholic University in Washington, D.C. didn't accept Black Catholic students.
Why weren't Black students admitted to seminaries or Catholic universities in the United States?
Because the seminaries and universities were following the custom of the land—you didn't accept Black students. Washington, D.C. was a segregated city. The irony is that at the end of the 19th century when Catholic University opened, it had Black students. In 1910 or so, that stopped. Georgetown University, also in Washington, D.C., never accepted Black students—even though its first official president, Father Patrick Francis Healy, S.J., was a Black man.
He was?
Yes, Michael Morris Heally, Patrick Francis' father, was a slave owner from Ireland who established a plantation in Georgia. He never married but had a concubine named Eliza; they had 10 children. There would have been no possibility of him ever marrying her in terms of the law, and the church wouldn't marry them. I don't know how religious he was, because none of his 10 children was baptized, but nevertheless he was concerned about his children.
Georgetown University, also in Washington, D.C., never accepted Black students—even though its first official president, Father Patrick Francis Healy, S.J., was a Black man.
He made friends with John Fitzpatrick (later the bishop of Boston), who persuaded Healy to send his sons to Holy Cross College. His eldest son, James Augustine, a future bishop; Patrick Francis; and the other boys matriculated to Holy Cross College and became Catholic while there.
The Healy children were light skinned, but everyone knew that they were Black. Remember, in the United States if a person had the smallest percentage of African ancestry, he or she was considered Black.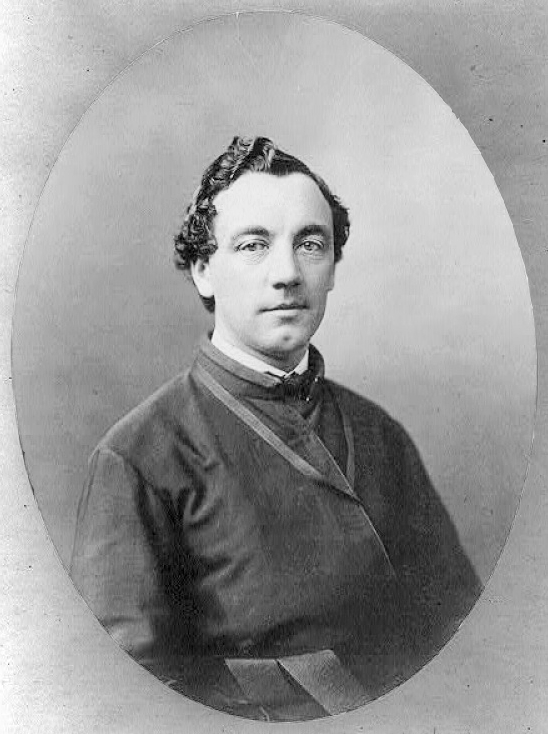 You might say that the Healys were never part of the Black community because their real home was in the Catholic Church. The young Healy girls went to Canada, where three of them became nuns, although one of them later left the sisterhood. Three of the young Healy men became priests. James Augustine studied for the Diocese of Boston and studied in Canada and in France. He was ordained a priest in 1854 and then came back to Boston. His second brother, Patrick Francis, became a Jesuit. The third brother, Sherwood Alexander, became a diocesan priest of Boston and later went to Rome. He earned a degree in canon law and came back to work as a canon lawyer. He was brilliant.
All of the Healys were overachievers. One of the sisters became a superior in her religious community. James Augustine in 1875 became the second bishop of Portland, Maine and the first Black bishop; but he did not identify with the Black community or readily admit to being Black.
The Healys were all known to be Black, except for Patrick Francis, who returned to teach at Georgetown. There was no question that Georgetown did not admit Blacks. It didn't start admitting Black students until the 1960s. Patrick Francis Healy made comments about his Spanish ancestry, but evidently his race was a well-kept secret, because he became a rector and then became Georgetown's first real president.
Healy really made the school into a modern university. Healy Hall is named in his honor. But he wore himself out, was forced to resign, and died in 1910.
The Healy brothers are sort of an enigma because they didn't identify with being Black. They were invited to the Black Catholic congresses but didn't attend. They were never really part of the Black community and never spoke out on behalf of Blacks.
Eventually, the descendants of the Healy family "became white." The Healy brothers are sort of an enigma because they didn't identify with being Black. They were invited to the Black Catholic congresses but didn't attend. They were never really part of the Black community and never spoke out on behalf of Blacks.
So who was the first Black priest to really identify himself as Black?
The first Black priest who was ordained and identified as being Black was Augustus Tolton. He was ordained in 1886 in Rome because no American seminary would accept him. Later he became pastor of St. Monica's in Chicago.
His mother, Martha Chisely Tolton, was a Catholic slave from Kentucky who became part of the dowry of a young lady who married and moved to Missouri. Martha married a slave named Peter Paul Tolton, who was also Catholic. They had three children; Augustus was the second. When Peter died, Martha decided to leave the plantation with her children and cross the Mississippi River at Hannibal and go to Quincy in Illinois, which was a free state.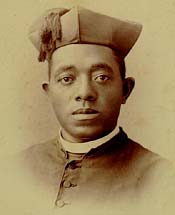 Martha was very insistent that her children get a Catholic education, despite being treated very badly by the Catholics. Two priests in Quincy, one German and one Irish, befriended Augustus. He then decided he wanted to become a priest, and the two priests tried to find a seminary for him. But they really couldn't; no one would accept this young man who was Black.
The German priest joined the Franciscans and through one of the Franciscans there in Quincy, Tolton was able to take courses at Quincy College. Eventually the minister general of the Franciscans arranged for him to go to Rome and become a seminarian at the Urban College. It was almost like a fairy tale.
Tolton was supposed to go to Africa after he was ordained. When the time came, however, the cardinal prefect said that America was a great nation and needed to see a Black priest. So he sent Tolton back to the United States.
It was a triumphant return, and the whole city of Quincy was there for his first Mass. But after he started work as a pastor of a parish, there was a racial conflict between another priest and him. Tolton almost had a nervous breakdown. He was not at all assertive and wanted to leave the diocese.
Tolton never told the cardinal prefect back in Rome what was happening; and when word did get back to the cardinal prefect, he was very upset. Luckily for Tolton, Archbishop Patrick Feehan of Chicago wanted to have a Black priest, so Tolton was sent there and formed the Black parish of St. Monica's.
Tolton ended up in very bad health and died in 1897. He wrote in one letter that he wished there were 27 different Toltons, because Black people from all over the country were writing to him wanting him to do things for Black people everywhere. Black lay Catholics were very active in those days.
In what ways?
For example, five Black Catholic Lay Congresses took place between 1889 and 1894. We have the minutes for the first three. An address given in 1893 is extremely interesting because it included participants' feelings about, their attitudes toward, and their understanding of what it meant to be Catholic and Black. They insisted how proud they were to be Catholic, how grateful they were to the church, and then went on to say that they had to speak out against the racism that had existed, because it was contrary to Catholic teaching.
The conference also determined that part of the church's mission should be to deal with social justice issues. This was very unusual in America, because a social justice consciousness didn't begin to appear in Catholic expression until much later.
What did the Congress participants draw on for their ideas around social justice?
One of the things they talked about was their past. They talked about their history in Africa and in the Catholic Church in Africa, and they mentioned the struggles of the Black saints—Augustine, Monica, Cyril of Alexandria, Perpetua, Felicity, and St. Benedict the Moor.
What they were doing was exactly what the Irish, the Hungarians, the Poles, and every other Catholic was doing in the 19th century—establishing an ethnic identity with the saints. They created an identity and rooted themselves in the early church. Their Catholicism was something that they had begun to assimilate.
The Congresses showed Black Catholics their own identity as Catholics. There was a spiritual basis and a belief that the church should be concerned about the rights of individuals. The notion of Black Catholic spirituality really doesn't develop until later; however, that spirituality is very scripturally based. The manifestation of Black spirituality included a very strong notion of prayer and charity. Such spirituality is found in some of the Black saints whom we honor, such as St. Benedict the Moor and St. Martin de Porres, and through the work of the communities of religious women.
What else can you tell us about Black spirituality?
Another dimension of Black spirituality is emotion. Giving a much freer rein to one's emotions is seen as a good thing, not a bad thing. I think that is characteristic of Black Catholic worship as much as it is Black Protestant worship.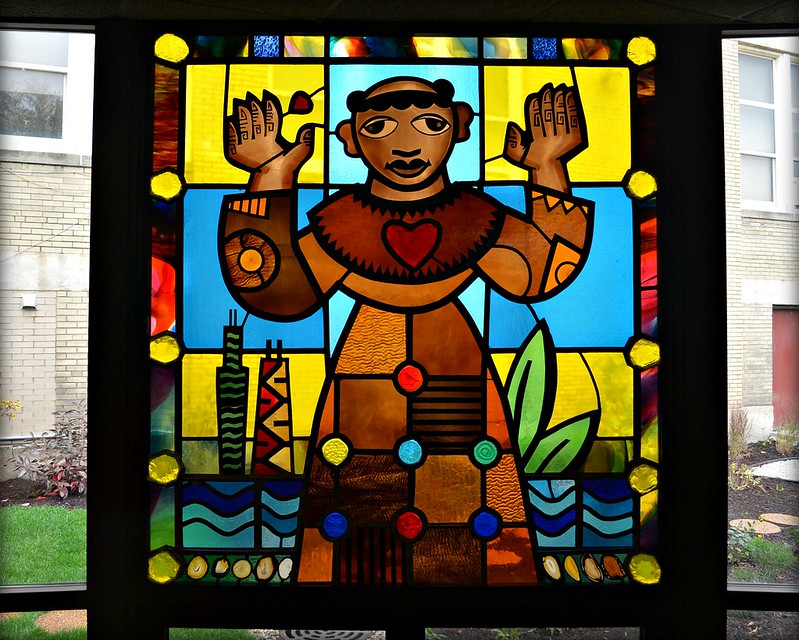 In Black parishes, you had a place where Black Catholics were at home. In the 1940s there was a large influx of Black people into the Catholic Church in cities and a lot of conversions took place partly as a result of the opening of Catholic schools.
Gospel music became part of some Black liturgies, but other changes didn't occur until after the civil rights movement and after the Second Vatican Council, when the opportunity came for local adaptation of the liturgy. At the time, the Black consciousness movement was taking root. Many Black Catholics adopted gospel music, African symbols, and a Black preaching style that often enough stemmed from the Protestantism of the Deep South.
African Americans in this country were very ambivalent toward Africa in the 19th century and the early part of the 20th century; there was a love and remembrance of Africa and at the same time a desire not to be considered savage or uncivilized.
Early on, the slaves in America were prevented from dancing, because their dances were adapted from African dances, which many whites feared. Slave owners also forbade the use of the drum, so slaves stomped their feet or clapped their hands or did a ring shout, which was the constant repetition of a chant. Blacks did get together in New Orleans for a long time at a place they called The Congo Square to dance publicly on Sundays, but later it was suppressed.
Who were some of the more famous Africans in the church?
Black Catholics usually consider St. Augustine, St. Monica, and St. Cyril of Alexandria, who was archbishop of Alexandria in Egypt, to be some of the most important Black people in the church. They believe that these people were Black.
Now, were they? It's hard to say what color St. Augustine's skin was. I'm convinced he wasn't a blond. You could say he was culturally African. The church originally was not European; it was Mediterranean. Remember, Ethiopia was a Christian nation earlier than many nations in Europe. It was a Christian kingdom before Ireland was evangelized, before most of North Germany was evangelized, and before Poland was a Catholic country.
There are also those Africans we're relatively certain were Black, such as St. Moses the Black, who was an early monk, a member of the desert hermits, and a martyr. He's called Black in the liturgy.
St. Benedict the Moor, who died in 1589, is a Black Sicilian saint. We know that African slaves were imported into Europe, especially into Spain, Portugal, Sicily, and southern Italy in the 15th and 16th centuries; among them was a young boy, Benedict, who was soon freed.
He was never ordained a priest and probably never knew how to read or write, but he had a reputation for sanctity and became one of the patrons of Palermo. He was beatified in 1807 by Pope Pius VII as a protest against the slave trade.
Who are some of your favorite figures in Black Catholic history?
St. Moses the Black always intrigues me, and I find Augustus Tolton a very attractive figure. But Pierre Toussaint really grabs my attention. Toussaint, a Haitian, came with his owner, John Bérard, and Bérard's wife to New York in the 1780s. Toussaint spoke French very well. He even read and wrote and evidently had a very Catholic training. The Bérards established themselves in New York, and John Bérard sent Toussaint off to be trained as a hairdresser.
I hope Toussaint will be canonized, because it would be the canonization of someone who was a layman, a Black, a devoted husband, and a father to his niece.
Bérard went back to Haiti, where he died. He left his widow with Toussaint, who by then had a good-paying job that took him to the houses of the wealthy. He became the confidant of many of his customers. They liked him because he was French, very gentlemanly, and evidently exotic—a violinist with earrings in his ear. But this was also the guy who went to Mass every morning before he began his work.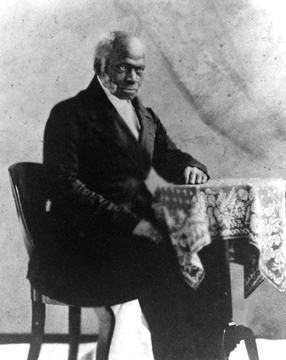 He kept Madame Bérard alive. She didn't know it, but all of the assets that her husband had were worthless and she was really living off Toussaint. At the same time he was supporting Madame Bérard, Toussaint engaged in all kinds of acts of charity. Eventually she freed him.
After Madame Bérard's death, he bought the freedom of his future wife and that of his sister, who died and left her daughter, Euphémie, whom Toussaint raised as his own. He also took in a lot of homeless Black children and taught them how to play the violin. He nursed the sick. He was admired by everyone; many of the people who kept talking about him as a saint were Protestant.
When Toussaint died, there was a tremendous funeral, and everyone agreed that he had been a terribly holy man. He was buried next to Old St. Patrick's Cathedral, where no Black people normally were buried. Toussaint practiced the gospel commands, lived an extraordinary life of religion and devotions, and helped both Black and white people at a cost to himself.
I hope Toussaint will be canonized, because it would be the canonization of someone who was a layman, a Black, a devoted husband, and a father to his niece.
In what way did Martin Luther King, Jr. influence Black Catholic history?
The larger question would almost be where were Black Catholics in terms of the civil rights movement. There weren't too many Black Catholic leaders; there were some in the South but not in the forefront. As far as I know, there's no Black Catholic who was a lieutenant with Martin Luther King, Jr., although King was certainly supported by and gave support to members of all faiths.
The movement itself did not involve Black Catholics as a whole. It was initiated by middle-class Black Americans, not many of whom were Catholic. While there were Black churches that often served as the sites for meetings, they weren't usually Catholic churches—partly because the Catholic clergy was usually white. As time went on, though, the Catholic Church became more involved. The March on Selma really clinched it. That's the first time the Catholic presence in the civil rights movement is felt in terms of white priests and white nuns and Black priests and Black nuns.
Why did the clergy initially reject the civil rights movement?
The bishops and others tended to be conservative. As we moved through the 20th century, however, the bishops became gradually more and more vocal about the racial situation. By the 1940s bishops began to address the problem; they even began to talk about the moral issues. In the 1960s, bishops began to come out very strongly against racism.
Did Black Catholic clergy get involved in the civil rights call?
The National Black Catholic Clergy Caucus was formed in 1968 in Detroit in the wake of the riots that started after the assassination of Martin Luther King, Jr. Herman Porter, a Joliet, Illinois priest who was part of the Midwest Clergy Conference for Interracial Justice, said it was time for Black priests to do something. So he wrote to Black priests asking them to come to the meeting of the Midwest Clergy Conference in Detroit. That way they could meet as Black priests and talk about what should be done in the United States.
It was the first time that Black Catholic priests ever got together as a group. It was mind-boggling, because the younger priests were very radical. One of the priests decided to draw up a manifesto that stated that the Roman Catholic Church in the United States was a white racist institution.
How did that go over?
I remember the arguments—it was a very soul-searching thing. I remember one of the other priests yelling that nonviolence died when Martin Luther King, Jr. was killed. There was all sorts of arguing going on. Finally they drew up 10 demands addressed to the American bishops.
I remember just thinking about the whole thing and being rather worried. Was there going to be a moment when the Black priests were going to say, "We've had enough, and we're going to leave the church?"
The letter was published. In many ways it was a very good statement, because the demands were rather reasonable, not so revolutionary that they were unacceptable. The letter asked that the clergy who came into the Black community be educated regarding Blacks. It asked for encouragement of Black vocations. From that time on, the Black consciousness movement reached Catholic priests, sisters, and seminarians. That was a good thing.
Was there going to be a moment when the Black priests were going to say, "We've had enough, and we're going to leave the church?"
A similar consciousness raising is taking place today in South America. Probably the largest group of Black Catholics is in Brazil, where African Brazilian bishops and clergy are emerging, so they are going through the same sort of thing that we are going through—a consciousness of being African and Brazilian and Catholic. The same thing is happening in places such as Colombia, Peru, and other Latin American countries.
Black Catholics in the United States are beginning to recognize a solidarity with fellow Latin American Blacks in ways I don't think Protestants can or feel the need to do. It is precisely because of a shared history of slavery, Catholicism, and Africa that we are finding lines of communication—we can all learn from this. At the same time we have begun to renew contact with Africa itself.
This is a remarkable achievement—the universality of the church is really being strengthened by all of this.
Do you think things have improved for Black Catholics in the church?
In the Catholic church in this country, Blacks have certainly arrived. In practically every diocese, there's an office of Black Catholic Ministry. There is a Black secretariat to the United States Catholic Conference. There are Black bishops. In so many ways there has been tremendous improvement. The majority of bishops are sympathetic and open to the needs of Black Catholics—some more than others. I think the age of racist bishops has passed.
What kind of tension still exists?
There's a lack of sensitivity toward the needs of Black Catholics. While there might be a ministry for Black Catholics, it isn't always necessarily funded the way it should be. And the kinds of concerns that the Office of Black Catholic Ministry might have for the needs of Black Catholic youth are not agreed upon downtown because they're concerned about white youths in the suburbs. So there is a feeling that we are not always being heard.
On the seminary scene there probably aren't enough Black instructors—clergy or lay. Whose fault is that? As a church, as an organization, we haven't done enough to create a pool of seminary instructors. But young Black priests are beginning to get more degrees. We're beginning to see more Black teachers. This is exactly what Black Catholics want and need. I am optimistic.
What's the attitude of other Black people toward Black Catholics?
The traditional attitude is that the Catholic Church is a white man's church—not necessarily always hostile, but nevertheless a white church.
There has been much ignorance. There's the perception that if you've got Black people who are Catholic, somebody has been messing with their religion—that they should be Baptist or something. For a long time on the grassroots level, however, Black people were not necessarily hostile to Catholics, because they felt that Catholics did good things. Nuns were accepted because they were doing service work and were religious people. Priests were accepted for the same reasons.
One of the most stupid things the Catholic Church has done is to close schools and parishes in the central cities, because the presence of the church there is a sign that the Catholic Church is there and cares.
One of the most stupid things the Catholic Church has done is to close schools and parishes in the central cities, because the presence of the church there is a sign that the Catholic Church is there and cares.
Black people are very interested in education for their children. Keeping the inner-city Catholic schools open is a window of opportunity; poor people are willing to make sacrifices to get their children to Catholic schools regardless of whether or not they are Catholic because they are looked at as better schools. Black people are generally not opposed to religion in the schools—they want a religious background. When those schools are closed, the church sends out a wrong signal and loses a great opportunity.
What do you think the church will offer Black Catholics in the future?
We're growing. In terms of race, we are a church where Black and brown people now outnumber those who are white. Got to Rome and about every third person in religious garb or a collar is brown skinned or Black. Asians and Africans have made our church in its very center a truly universal church.
It is no longer outside the realm of possibility or even probability that there may be elected in the course of the 21st century a Black African pope. There certainly are cardinals who are capable. And it is probably more likely than a Polish pope was 20 or 30 years ago.
It is no longer outside the realm of possibility or even probability that there may be elected in the course of the 21st century a Black African pope.
Many Black priests today feel that they should have a separate jurisdictions in the United States, a canonical African American rite going back to previous styles of worship. The issue was raised during a Black Catholic Congress held in New Orleans, and a group was set up to study the feasibility.
I believe that with 2 million Black Catholics in the United States you would not have unanimity of opinion; an African American rite is not necessarily the way to go. Instead, we should do as we are doing now: consciously make an effort to enrich ourselves, have an office of Black ministry, and encourage vocations in each diocese with a significant Black presence.
The church in this country reflects the problems of the country, which has yet to solve the question of race; that has been America's tragic flaw. We have never really come to grips with race.
We went through the civil rights movement, but here we are in 1993 with young people who never knew racial segregation, never knew the civil rights movement, and all of a sudden on college campuses you have a tremendous amount of racism. There's still an awful separation between people. It isn't only against Blacks. It involves Asians, Hispanics, and Native Americans. Not that other countries don't have the same problem.
The church for a long time did not take a stand. It has started to.
The church in this country reflects the problems of the country, which has yet to solve the question of race; that has been America's tragic flaw.
I believe we will see a stronger, better educated, and more committed Black Catholic community in the future. That is the best new that the American Catholic Church could have, because it has a group of people who are dedicated and are going to make contributions.
In each diocese some of the strongest constituents are and will be Black Catholics. Black Catholics have something to give in terms of a moral sense and an appreciation of what it means to be a family, to be educated, to create hope, to help turn around the attitudes of young people who have so little moral fiber. But we, as Black Catholics, have got our job cut out for us in bringing about the regeneration of a whole people. We can do it; I think that's our opportunity.
But it's also the responsibility of the entire Catholic Church. That's part of what evangelization is. Evangelization is our task and the whole social questions must be part of the agenda of the American Catholic Church. There is no other way. We just can't ignore it anymore.
---
This interview is from the 1993 archive of U.S. Catholic. Father Cyprian Davis, O.S.B. passed away in 2015. Click here to read an article from February 2012 written by Father Davis on "5 Black Catholics to remember."
Image: Unsplash/Mesfin Tesfaye