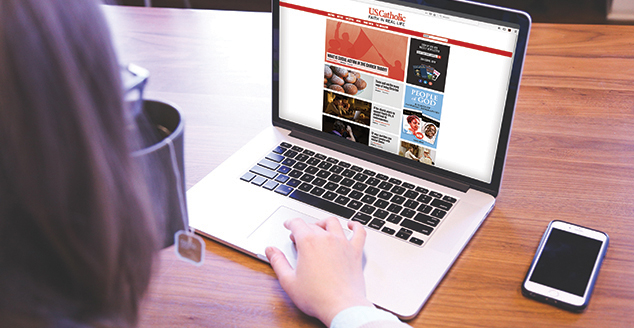 Do you need a compelling reason to promote your message with U.S. Catholic?
The Catholic Press Association says that reading U.S. Catholic is like "soaking in a dinner party conversation with your wisest and most thoughtful friends." With articles and interviews on topics ranging from pop culture to scripture and from family spirituality to church history, we offer readers the tools to reflect on their place in the world and why their faith matters.
Become part of the U.S. Catholic conversation and advertise with us!
Web advertising – USCatholic.org is updated daily and has over 250,000 pageviews and 190,000 unique visitors each month. We offer three different ad sizes for premium exposure. Ads are placed on our home and interior pages and priced at affordable rates that vary based on the number of months purchased.
E-Bulletin advertising – Our newsletter is sent weekly to over 16,000 subscribers. Our e-bulletins feature only one advertiser each week, which provides you with maximum exposure. Our average open rate is 24–28%!
Print advertising – Our readership is 20,000 people.  Our publication places just one advertiser per page. We wish to provide our advertisers with the best placement opportunities, which not many publishers offer.
If you need further assistance in formulating your marketing plan with U.S. Catholic or have questions, please reach out to the advertising department at advertising@uscatholic.org or 312.544.8147.