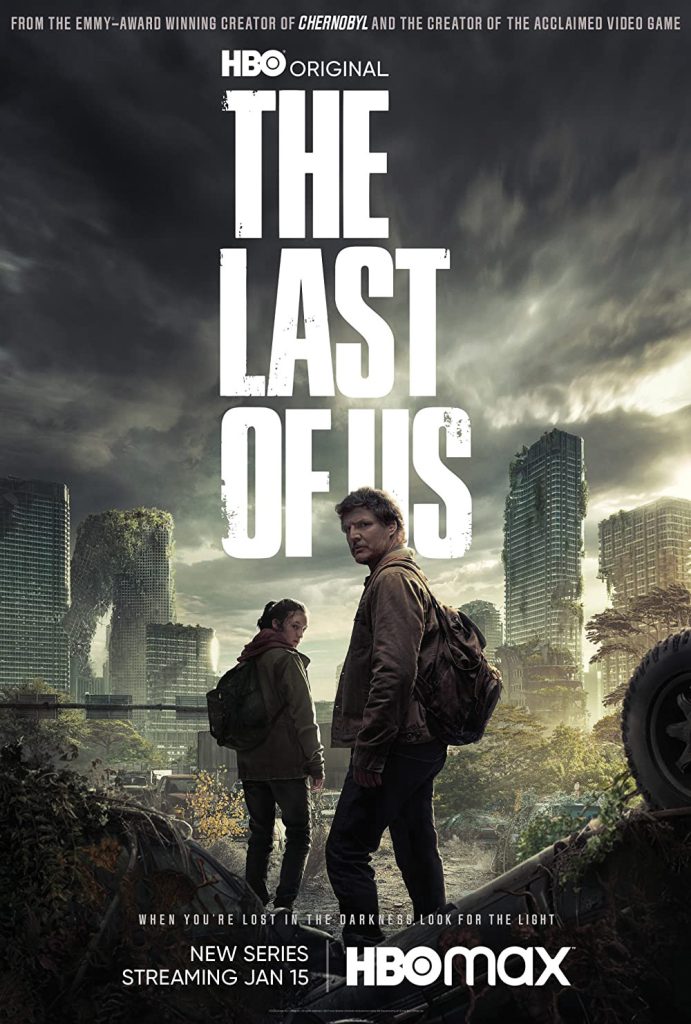 Created by Craig Mazin and Neil Druckmann (HBO, 2023)
I rarely cry when watching television shows. I love the medium but don't physically emote in the process. And an HBO series, based upon a video game, that follows the violent travels of a mercenary and his human cargo through a post-apocalyptic wasteland caused by a global pandemic of zombie fungi? Well, that doesn't seem likely to move me to tears. But that is exactly what this series did. Not just once, but many times.
The show's premise is simple enough. Twenty years after the onset of this fungi pandemic, most of society has collapsed and the uninfected who remain are caught in a struggle between a fascist social order—FEDRA—and the political revolutionaries—the Fireflies—who want to liberate the people from tyranny. Joel (Pedro Pascal), one of the two main characters, is hired by the Fireflies for a mission: deliver teenage Ellie (Bella Ramsey), who may hold the key to a vaccine to end the apocalypse, to a hospital on the other side of the city. But what was supposed to be a cross-town delivery becomes a cross-country journey through the worst that humankind and their fungi-possessed brethren are capable of.
This is not new territory for the genre. So why the tears?
The show does something that many of its post-apocalyptic siblings forget: It focuses on the human cost of living in such a world. Its continued focus on the broken humanity, emotional needs, and moral needs of Joel and Ellie, as well as the menagerie of people they encounter on their journey, allows this show to rise above its genre trappings. The Last of Us continually ponders the moral conundrum of the value of one life vs. the many in unexpected ways. By the end, viewers are left with a nagging moral and spiritual question: Was it worth it? Was gambling on the possibility of new life worth the cost of so much death and destruction? Only God knows.
---
This article also appears in the July 2023 issue of U.S. Catholic (Vol. 88, No. 7, page 38). Click here to subscribe to the magazine.
Image: Liane Hentscher/HBO