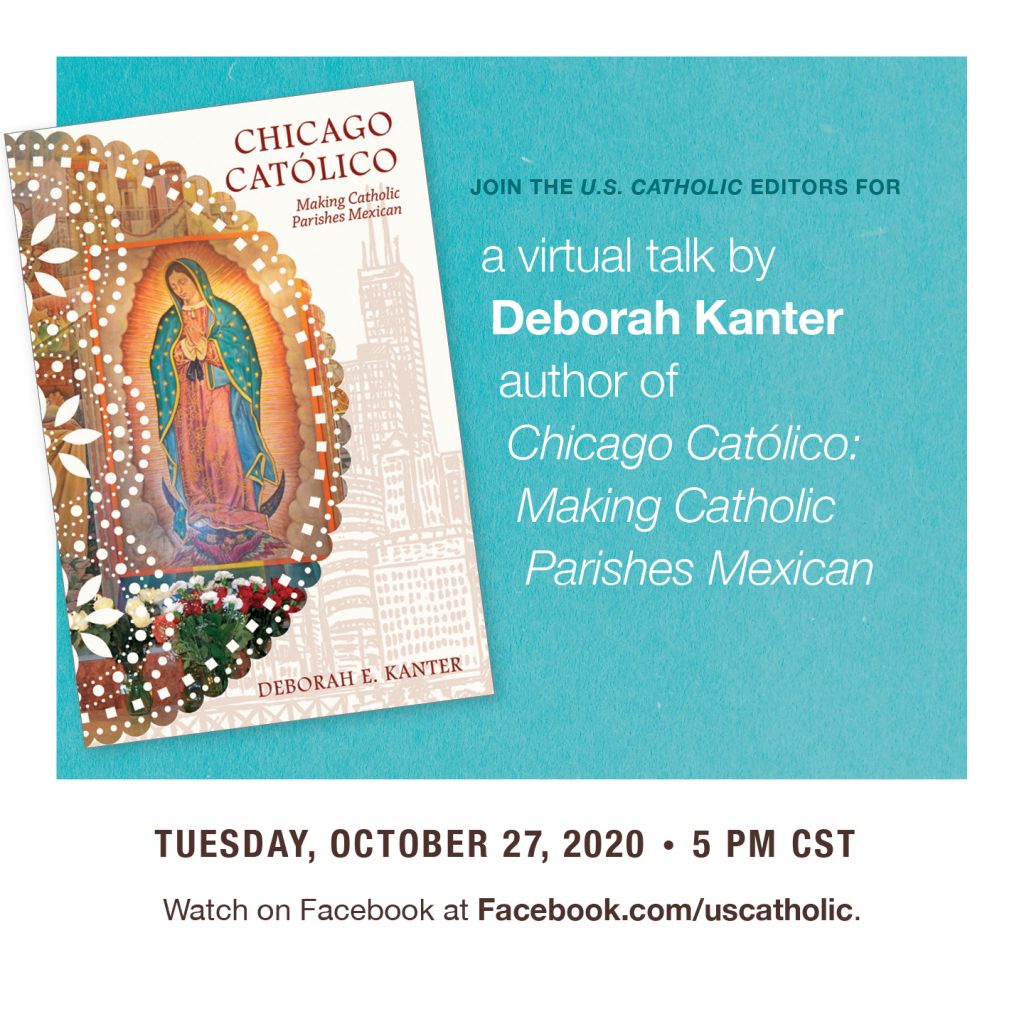 Please join U.S. Catholic in a conversation with Deborah Kanter, author of Chicago Católico: Making Catholic Parishes Mexican. The event will take place on Tuesday, October 27 at 5 p.m. CST and can be viewed live on our Facebook page.
Click here to view the livestream or to sign-up for reminders the day of the event!
A Chicago native, Kanter lived and worked in Mexico for four years which led to her first book, Hijos del Pueblo: Gender, Family, and Community in Rural Mexico. She is a professor of history at Albion College where she teaches Latin American, U.S. Latino, and immigration history.
Kanter first became interested in studying the history of Mexican American Catholicism in Chicago while visiting a Catholic church on the Southwest Side. "It seemed very, very Mexican," she says. "But when I looked up at the stained glass windows, all the names of the people who donated money to install the windows were Czech. I thought to myself, 'Wow, what would it have been like to be the first Mexican person to walk into this white, Bohemian community?' "
Kanter realized that a similar story must have played out in almost 40 percent of neighborhoods in Chicago, which now has a sizable Latino population. She started looking at how churches serve as places of community and identity for Mexican American immigrants.
The end result was Chicago Católico, which examines the role of churches in transforming neighborhoods throughout Chicago and fostering community for generations of Mexican Americans. It is the first-ever study of Mexican Catholicism in Chicago and highlights the role of faith in urban development.
You can read more about Kanter's work and her new book in a recent U.S. Catholic interview: How Mexican immigrants changed Chicago's parishes.