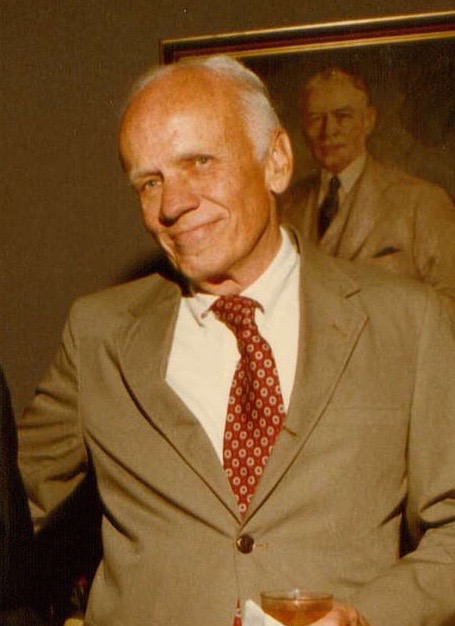 Walker Percy
Born: May 28, 1916
Died: May 10, 1990
Walker Percy and his characters do everything in their power to escape the crushing weight of everyday existence. My introduction to Percy was a battered volume entitled Love in the Ruins: The Adventures of a Bad Catholic at a Time Near the End of the World (Farrar, Straus, and Giroux).
Walker Percy's early life was defined by tragedy. His grandfather died by suicide in 1917, going up into the attic and shooting himself in the head. In 1929 Percy's father ended his life in the exact same manner. A number of years later, Walker's mother drove her car into a lake and drowned. Her son never considered this to be an accident.
Putting his faith in medicine, Walker Percy trained as a pathologist at Columbia University, earning a medical degree in 1941. He quickly became acquainted with the corpses of the New York City indigent population, and, shortly after the death of his uncle in 1942, Percy contracted tuberculosis while performing autopsies. He was sent to the Trudeau Sanatorium in Saranac Lake, New York for rest and recuperation.
Laid up in bed like Ignatius of Loyola, Percy had nothing to do but read. But rather than read the lives of the saints, Percy took up the Great Dane, 19th-century philosopher and theologian Søren Kierkegaard. Emerging in 1944, Percy no longer believed the pursuits of education and empirical science held all the answers.
He still found the draw of science alluring—many of his best characters being scientists and skeptics themselves. And while his best novels are rife with tension between science and faith, Percy had clearly put his own faith in a higher power. After examining the church's position on evolution, Percy converted to Catholicism in 1947.
Echoing Kierkegaard, Percy believed that as long as you're still on the search—for truth, beauty, or self—you're still alive. To die is to get so caught up in the daily grind that we lose sight of these goals. No matter how we try to fill the void in our hearts with stuff, ideology, or food, we ourselves are still left over, remainders. Eventually we have to turn to the mirror and deal with the mystery of ourselves—enfleshed spirits "on this insignificant cinder spinning away in a dark corner of the universe." Walker Percy holds the mirror up for us. He won't allow us to escape the absurdity of ourselves.
---
More about Walker Percy:
Novelist Walker Percy holds up a mirror to the mystery and absurdity of ourselves.
---
Image: Aspen Institute Pictures, CC0, via Wikimedia Commons