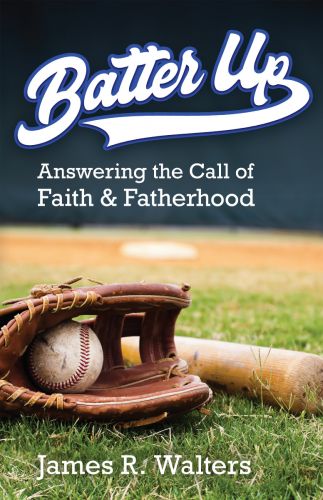 James R. Walters (New City Press, 2022)
Now that I am a father of two young children, I see the world completely differently. For example, there is new meaning for me in the movie Field of Dreams. When Kevin Costner's character Ray Kinsella asks his father to play catch, the tangible vulnerability of the son reaching out to his dad reveals his desire for connection and to know he is worthy to be loved.
While I am not a baseball person, the analogy still spoke to the gift and responsibility of being a father.
James R. Walters also utilizes a baseball metaphor to explore the vocation of fatherhood in Batter Up: Answering the Call to Fatherhood.
In his introduction, Walters explains that the book is a celebration of fatherhood and aims to offer inspiration to fathers: to give God thanks for the blessings of this vocation as well as to name and acknowledge the common struggles and sorrows.
The most pertinent part of the baseball analogy for me was the view of the sport as requiring one to slow down and be present. There is a temptation in fatherhood to focus on earning more or providing more, when the inherent calling is to be still and witness the gift of God in one's children—and reflect God's love for them. As Walters exhorts, "Look up from your phone, put away your computer, set aside the endless to-do list and simply be present to the miracles that surround you." And the primary miracles, according to the author, are one's children.
Fathers who are baseball lovers will find much that resonates in Walters' analogy. For those persons, I recommend reading Batter Up to deepen their gratitude for the gift of fatherhood.
---
Image: Unsplash/Eduardo Balderas