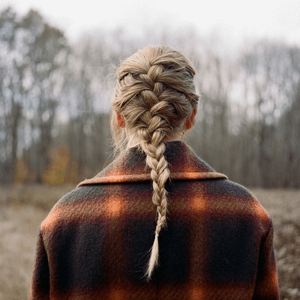 Taylor Swift (Republic Records, 2020)
I did not want to write this review. The reason is simple: Other than her work ethic and productivity, I have found little to admire in Taylor Swift's career—especially as she evolved into pop superstardom.
Then, as the new year approached, my wife added new music to my playlist: "Ivy," "Champagne Problems," and "Evermore." I was impressed by the songcraft, the storytelling, and the introspective beauty of the soundscape. Who was this talented musician?
When I found out the songs were performed by Swift, I wasn't just surprised. I was bewildered. How could these mature stories of desire, anger, longing, and introspection have sprung from the same source as the cloying superficiality of "Blank Space" and "ME!"? What I found here indeed was not like the others.
I moved on to "'Tis the Damn Season," "Dorothea," and "Tolerate It"—all mature stories of loneliness, jealousy, and regret. Then I heard the gems "Marjorie" (reflecting upon her late grandmother), "Coney Island" (a solid duet with Aaron Dessner of The National), and "Happiness" (her synth self-reflection that "I haven't met the new me yet").
The nuances in her voice and her inflection of each syllable created narratives that held what theologian David Tracy called a "surplus of meaning."
After months of listening, I kept returning to the title track. Somehow in the layering of only voice and piano—along with an assist from Justin Vernon of Bon Iver in falsetto mode—Swift created something extraordinary: a work that captures a moment in time.
"Evermore" somehow contains the wide array of pandemic experiences: isolation, loss, frustration, helplessness, anger, exasperation, and, in the end, quiet resilience. That is no small thing.
Swift already is rich and famous. She needs no praise from a theologian. But now she has it. I will be listening.
---
This article also appears in the July 2021 issue of U.S. Catholic (Vol. 86, No. 7, page 38). Click here to subscribe to the magazine.
Image: Wikimedia Commons/Melodies1917 [CC BY-SA 4.0]