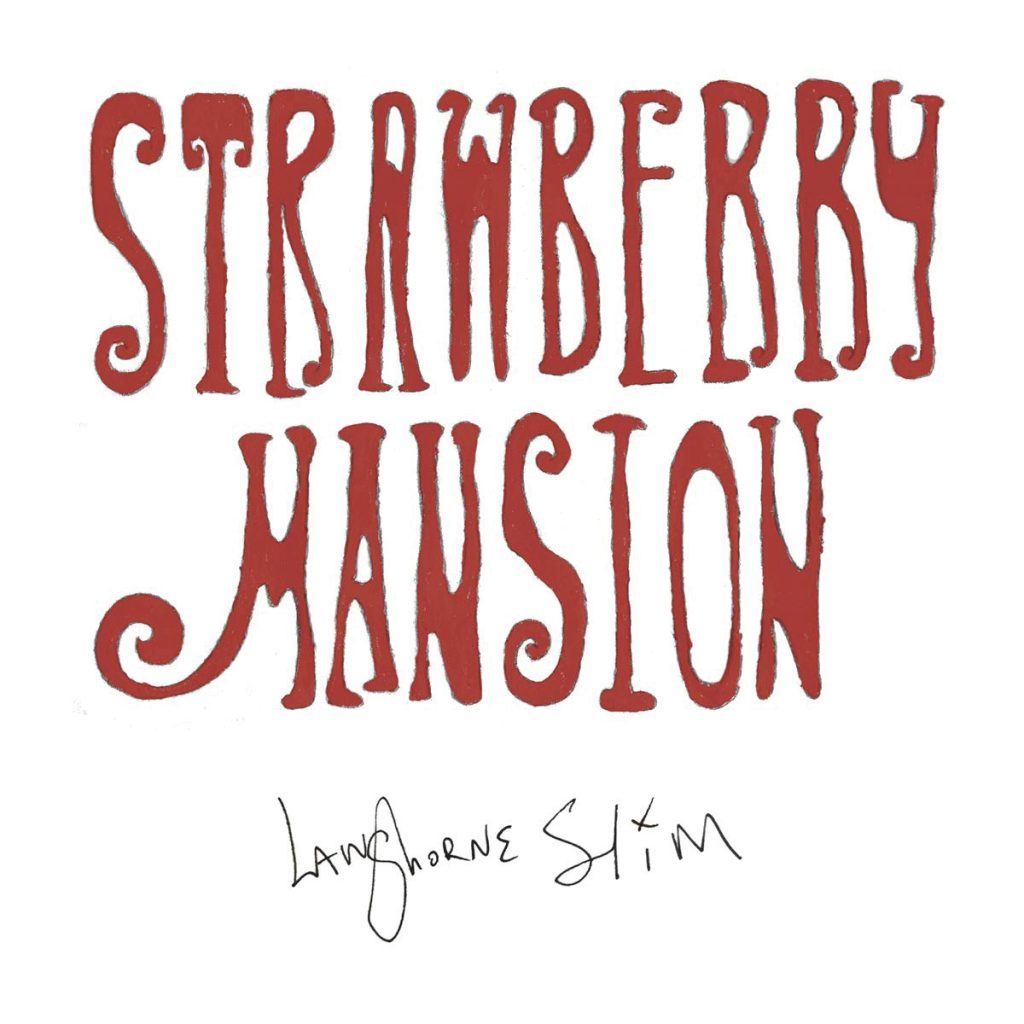 Langhorne Slim (Dualtone Records, 2021)
First, let's deal with the name. It's a self-deprecating joke. He's really Sean Scolnick, a nice Jewish boy from Langhorne, Pennsylvania, a suburb of Philadelphia. But somehow Scolnick came out of there playing and singing in a bluesy, folky, rootsy style that sometimes even involves banjoes.
Strawberry Mansion is a pandemic album. Those are starting to pile up now. But this one's not just what the artist did to earn some cash during the live music drought. It's actually about the pandemic. Over its 19 songs, we hear a troubled man finding the grace to turn forced isolation into a monastic meditation on detachment and surrender.
Slim could easily have become another pandemic tragedy. Early last year he was in rehab for opioid abuse. He got home to Nashville just in time for the tornado strike of March 3 and the COVID-19 shutdown 10 days later. The singer was in that end-of-his-rope state of mind recreated on the song "Panic Attack." But, as the song says, he " called a health care professional" who advised that he try playing music through the attacks. Meanwhile, a friend suggested he try the discipline of writing a song every day. And here we have them.
In an NPR interview, Slim claims to have never prayed before all this, but another friend had sent along a prayer that he read every morning, so he tried it. The result is "Morning Prayer," which the cognoscenti may recognize as a loose rendering of the Alcoholics Anonymous Third Step Prayer, with its opening line, "God I offer myself to Thee."
From there, Slim got the hang of the spirituality thing pretty quickly. The album's opener, "Mighty Soul ," repeats the title phrase as an entity we simultaneously call out to, have in us, use together for the common good, and "pour love into." I think even our local Kentucky hero, Thomas Merton, would have approved that message.
---
This article also appears in the May 2021 issue of U.S. Catholic (Vol. 86, No. 5, page 38). Click here to subscribe to the magazine.
Image: Wikimedia Commons/Harvey Robinson [CC BY-SA 4.0]