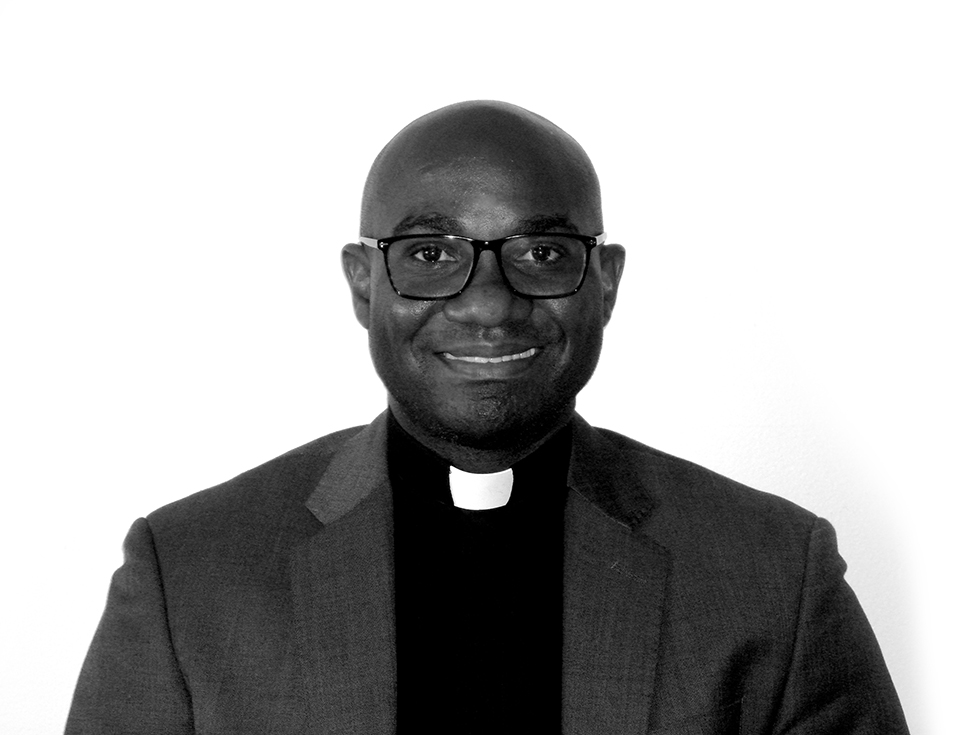 Dear Friends of U.S. Catholic,
Thank you for considering supporting U.S. Catholic magazine and uscatholic.org.
Your contributions help U.S. Catholic address the important issues facing today's Catholics. With a unique focus on social justice within the context of faith in real life, our team of journalists, writers, and thought leaders address how issues such as poverty, education, family life, the environment, global citizenship, and even pop culture can be seen through the lens of our Catholic faith.
We at U.S. Catholic see our magazine as a joint enterprise with you, our dedicated and engaged readers. Only with your ideas, opinions, and financial support are we able to publish this award-winning magazine. Your help ensures the vitality of our magazine and guarantees the continuation of its critical role as an open forum for dialogue about our common Catholic faith. We hope you'll join us in building on the success of U.S. Catholic.
Thank you for partnering with us in this important ministry.
Gratefully,

Rev. Ferdinand Okorie, C.M.F.
Editor-in-Chief
---
Thank you, friends of U.S. Catholic
The staff of U.S. Catholic magazine and the Claretian Missionaries thank you for supporting our publishing ministry.
David Arseneault
Ellen Ashcraft
Laura Baker
Robert Barrett
Garrett Barry
Kathy Baus
Eugene Bormann
Anne Brett
Michael Bruch
John Brunold
Mary Bunting
Maurice Bursey
S. Cameron
Kathleen Carter
Kevin Clarke
Edith Coogan
Jack Coyle
Keith Cox
Joseph Dubanowich
John Dubec
Arthur DuPont
Janet Dwyer
Kathleen Dwyer
Lawrence Ebiner
Mr. and Mrs. Nicholas Evangelista
Bernard Evans
Patricia Finan
D.H. and A.P. Fogg
William S. and Barbara A. Fox
Patsy Fransway
Jo Ann French
Bernard Fujishiro Jr.
Lynda Furey
Rev. Niles Gillen, O. Carm.
Margarita Grant
Clara Halvorson
Doris Hand
Pam Harris
Rita Haugh
Carla Hayden
Francis Hayden
Judith Healy
Mary Heintz
Caroline Helmuth
Jean Ann Holwell
Jean L. Hoshal
Br. Benedict Janecko, O.S.B.
Kathryn Jehle
Msgr. Albert Jowdy
Ann Kareta
Kay Karrigan
John Klieforth
Barbara Kotula
Paul Kozak
Robert Lane
Alice Lange
Fran Legenstein
Carl Lekan
Lawrence Lewis
Janice Mackay
Patricia Maloney
Sondra Maybery
Julianne McCullagh
Richard McGarry
Jerry McNeilly
Susan Means
Philip J. Mizzi
Rebecca Moore
Shirley Morris
William Mulloy
Barry Nestor
John Neville
Georgina Nieves
Thomas O'Connell
Phil Okerlund
Mr. and Mrs. Kris Olasin
William Oliver
Margaret Osbakken
Alvin Otter
Rebecca Page
Patricia Patrick
Gerard Pierce
Patricia Pruitt
Alice Ramsey
Lisa Reshad
Emily Reynolds
Edward Rielly
McLouis Robinet
Maureen Rushkowski
Florianne Rzeszewski
Michele Saad
Cathy Schaub
Alan Schmitt
Mary Schneidenwind
Diane Schott
Pat Sculley
Janet Seckendorf
Betty Smith
Dewey and Debra Smith
Karen Smith
Shirley Townsend
Grace Urias
Regina Vahey
Rafael Vega
Richard Veit
Deacon Robert Wagner
Elizabeth Warren
Maureen Weaver
Rev. Glenn Whitman
Rev. Sean Winters
Carol Wohlers
John Zawacki
Ann Zech
Colleen Zematis
Margaret Zwiren
---