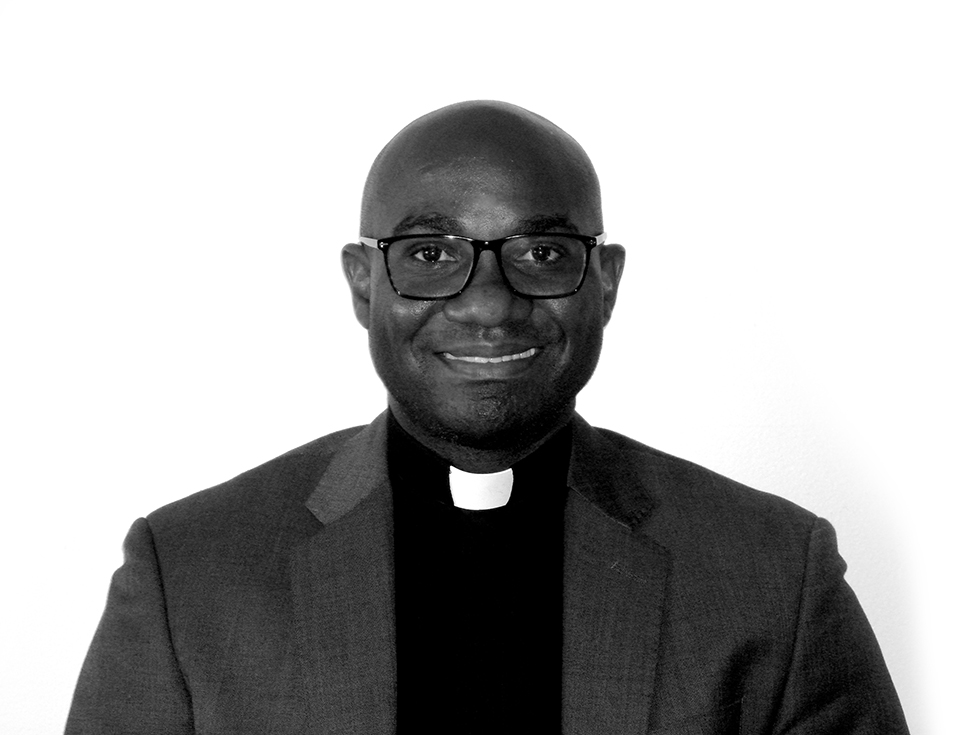 Dear Friends of U.S. Catholic,
Thank you for considering supporting U.S. Catholic magazine and uscatholic.org.
Your contributions help U.S. Catholic address the important issues facing today's Catholics. With a unique focus on social justice within the context of faith in real life, our team of journalists, writers, and thought leaders address how issues such as poverty, education, family life, the environment, global citizenship, and even pop culture can be seen through the lens of our Catholic faith.
We at U.S. Catholic see our magazine as a joint enterprise with you, our dedicated and engaged readers. Only with your ideas, opinions, and financial support are we able to publish this award-winning magazine. Your help ensures the vitality of our magazine and guarantees the continuation of its critical role as an open forum for dialogue about our common Catholic faith. We hope you'll join us in building on the success of U.S. Catholic.
Thank you for partnering with us in this important ministry.
Gratefully,

Rev. Ferdinand Okorie, C.M.F.
Editor-in-Chief
---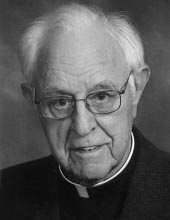 In memory of Father Tony Schumacher
A very special thank you to Father Tony Schumacher (1927-2019) for his generous gift to U.S. Catholic. Father Schumacher was the pastor of Holy Mother of Consolation Church in Oregon, Wisconsin and a chaplain at Edgewood College and St. Mary's Hospital in Madison. He graduated from Marquette University and worked for many years as a journalist with the Stoughton Courier Hub, the Janesville Gazette, and the Wisconsin Taxpayers Alliance. He attended St. Francis Seminary in Milwaukee and was ordained a priest for the Catholic diocese of Madison in 1960. His bequest will help U.S. Catholic continue its mission of helping Catholics to engage their faith in everyday life and to provide quality Catholic content for years to come.
If you are interested in learning about how to leave a bequest to U.S. Catholic, please contact plannedgiving@uscatholic.org.
---
Thank you, friends of U.S. Catholic
The staff of U.S. Catholic magazine and the Claretian Missionaries thank you for supporting our publishing ministry.
Rosario Abreu
Kathleen Adams
Ernest Adelman
G. Albin
Elizabeth Allen
Siddika Angle
Constance Apling
David Arseneault
Tina Artes
Robert Arvidson
Ellen Ashcraft
Marta Baez
Laura Baker
Eric Balkom
Robert Barrett
Garrett Barry
Ernie Bastin
Kathy Baus
Patrick Bering
Lynn Blakey
Abra Bledsoe
Ellen Borland
Eugene Bormann
Mark Boswell
Anne Brett
Edward Brett
Ana Brillon
Michael Bruch
David Brudon
John Brunold
Carole M. Brown
James Bryan
Arthur Bufogle
Mary Bunting
William Bundy
Maurice Bursey
Cynthia Buscaglia
Joseph Cabrido
Kendra Caduff
Stephen Camardella
S. Cameron
Carmelite Sisters, Boston
Kathleen Carter
Christian Casper
Karen Cavaness
Chuck Chiodini
Ave Clark
Richard Clark
Kevin Clarke
Carolyn Coll
George Conk
Andrew P. Connolly
Edith Coogan
Dorothy Courtis
Angela Couto
Keith Cox
John Cox
Jack Coyle
Linda Cozzi
Javier Cruz
Robert Curley
Edward Cwiklik
John and Loretta Dahmus
Charles Daschbach
Kenneth Davenport
Judith Del Tredici
Anne Delaney
J.N. Derer
Elizabeth Diekroger
Tresmarie Dove
Joseph Dubanowich
John Dubec
Arthur DuPont
Tara Durheim
Janet Dwyer
Kathleen Dwyer
Lawrence Ebiner
Thomas Ebner
Matthew Eichner
Kristina Elseth
Norman Endlich
Mr. and Mrs. Nicholas Evangelista
Bernard Evans
Fred and Carol Eyerman
Sandra Farrell
Diana Felix
Margie Ferstl
Rita Fidis
Patricia Finan
Louis Fischer
D.H. and A.P. Fogg
William S. and Barbara A. Fox
Patsy Fransway
James Fraser
Jo Ann French
Marc French
Bernard Fujishiro Jr.
Hugh Fullmer
Peter Fulweiler
Lynda Furey
Niles Gillen
Baltazar Gomez
Peter Gomez
Randy Graham
Margarita Grant
Suzy Gray
Marita Green
Richard Green
Maryann Guilinger
Guenther and Katherine Hager
Clara Halvorson
Doris Hand
Sally Harrington
Frank Harris
Pam Harris
Rita Haugh
Carla Hayden
Francis Hayden
Stephen Hayes
Judith Healty
Carolyn Heidemann and Karl Andersen
Mary Heintz
Caroline Helmuth
Paul and Jeannye Hencke
Lawrence and Mary Hennessey
Thomas Hicks
Judy Holmes
Jean Ann Holwell
Jean L. Hoshal
Mary Houston
Benedict Janecko
Rosemary Janselewitz
Katharina Jarvis
Kathryn Jehle
Jim and Louise Johnson
Albert Jowdy
Ann Kareta
Dorothy Karhnack
Kay Karrigan
John Keenan
Laura Kelly
Steven Kelly
Ron Kelso
Robert Kibbe
Timothy Kikkert
Adrian King
Carollyn Kinneer
John Klieforth
Mary Klink
Margaret Koan
Joseph Komadina
Barbara Kotula
George Kostovick
Paul Kozak
Agnes Kunzman
Yolanda Lagunas
Jerome Lajack
Robert Lane
Alice Lange
Jennie Latta
Sally Lau
Maggie Lee
Fran Legenstein
Shawn Legrand
Jim Lein
Carl Lekan
Christopher Leone
Lawrence Lewis
Jay Logan
William Logan
Janice Mackay
Marie Mackey
Robert and Judith Macnamara
Patricia Maloney
Dan and Gail Mandell
Nicholas Mangieri
Marist Brothers, Laredo
Aloma Marquis
Paul Martin
John Mascazine
Sondra Maybery
Colleen McCahill
Tim McCormick
Julianne McCullagh
Kelli McDonald
Margaret McEntee
Richard McGarry
J.M. McGrath
Jerry McNeilly
George McTernan
Rosemarie McTigue
Susan Means
Mrs. and Mrs. Mary Ann Mercurio
Joseph Merola
Philip J. Mizzi
Suzen Moeller
Robert L. Moffa
Rosalinda Montes
Rebecca Moore
Tracey Moore
Shirley Morris
Stanley & Linda Mozden
Anne Mulderry
William Mulloy
Hector Muñoz
Barry Nestor
Tara Netter
John Neville
Georgina Nieves
Sarath Nonis
Daniel Noyes
Thomas O'Connell
Phil Okerlund
Mr. and Mrs. Kris Olasin
Richard Olenik
William Oliver
Alvin Orzechowski
Margaret Osbakken
Alvin Otter
Milagros Padilla
Rebecca Page
Judi Painter
Patricia Patrick
Joseph Pecorella
R. Pelletier
Paula Penepent
Javier Peral
Pamela Piazza Mosgrove
Paula Picinich
Gerard Pierce
Michael Plott
Raymond Prince
Patricia Pruitt
Michael Ragen
Alice Ramsey
Mary Ramsey
Claire Reid
Lisa Reshad
Maggie Reyes
Emily Reynolds
Carol Rice
Melanie Rice
Patricia Rice
Debra Ricigliano
Edward Rielly
Beverly Riviello
Nicholas Roach
McLouis Robinet
Samuel Rokowski
Maureen Rushkowski
John Ryan
Mary Ryan
Florianne Rzeszewski
Michele Saad
Helen Salemi
Brian Salisbury
Robert Sammon
Mary Lou Sanford
Cathy Schaub
Alan Schmitt
Mary Schneidenwind
Diane Schott
Pat Sculley
Teresita Scully
Janet Seckendorf
Kathleen Shaefer
Carissa Shelton
Jim Shemanski
Andre Sicard
Daniel Simon
Jeanne Simonton
Sisters of St. Francis, Robbinsville
Betty Smith
Dewey and Debra Smith
Karen Smith
Brandan Snook
William Steines
Mary Stewart
Frank Sticha
Anna Stoll
Margaret Streng
Audrey Stromberg
Katie Sullivan
Dennis M. Sweeney
Michele Tarman
John Taylor
Kathleen Thomas
Robert L. Tortoriello
Debra Townsend
Shirley Townsend
Tracey Trautman
Madelyn Troelstrup
Ann Turner
John Unsworth
Julia Upton
Grace Urias
Regina Vahey
Gail Valenson
Virginia Vance
Rafael Vega
Richard Veit
Louis Vergeer
Joel Wagner III
Robert Wagner
Mary Walsh
Elizabeth Warren
Maureen Weaver
Liz Webster
Maria West
Glenn Whitman
James Whitney
Kathryn Wiegand
Mark Wilson
Sean Winters
Carol Wohlers
Arthur Wynkoop
Yvonne Yildirim
Christina Zaker
John Zawacki
Ann Zech
Colleen Zematis
Jack Ziegler
James Zielinski
Victor Zielinski
Margaret Zwiren
---