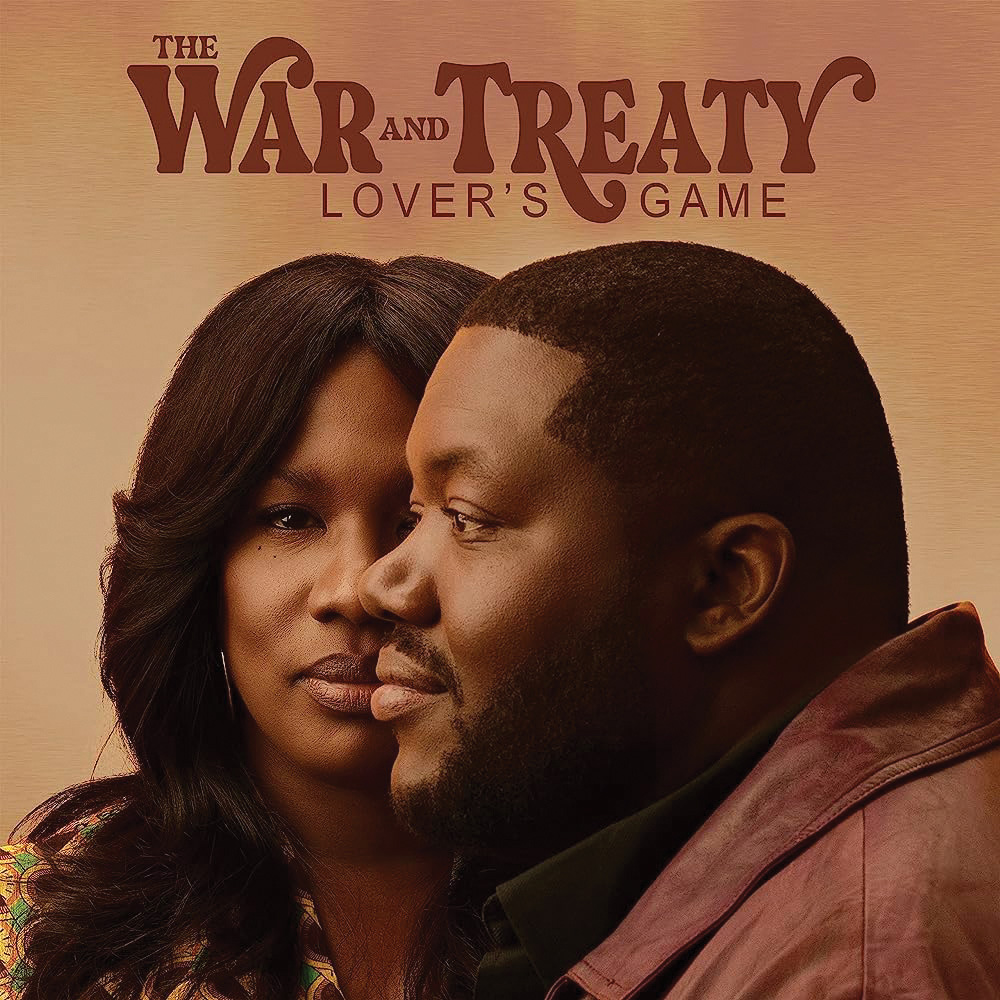 The War and Treaty (UMG Recordings, 2023)
There's something about a wife and husband singer/songwriter duo crooning about life together that is captivating. A band name like The War and Treaty only adds intrigue. The couple, Tanya Trotter and Michael Trotter Jr., explore the highs and lows of marriage on their major label debut, Lover's Game. Blending gospel, soul, country, and rock, Michael is a powerhouse soul singer with a Chris Stapleton swagger while Tanya has mastered passionate gospel flourishes and sensitive harmonies.
Michael wrote these songs early in the pandemic when Tanya contracted COVID-19 and they didn't know what the future held. Pondering the worst and hoping for the best, the album goes straight to the heart. Songs such as "The Best I Have" and "Have You a Heart" witness a couple setting aside romanticism and stretching to connect in the everyday, "watching reruns of the Golden Girls" while eating ice cream and taking joy in trying to make each other laugh.
Their faith also plays an important role. Stand out tracks such as "Dumb Luck" showcase God's grace in bringing flawed people together. They up the ante with "Angel," a song that rivals the Song of Songs with lyrics such as "your love is is my religion" and "I believe in you like the Bible, memorizing every verse." If married love is really a vocation that leads the couple to God, no one should blush at these passionate professions.
Love of this kind also has its fears and vulnerabilities. "Up Yonder" names a future every couple knows but prefers not to think about: the death of a spouse. Their touching call-and-response duet trusts that in heaven great love will be reunited. It includes insights into God's compassion with lines such as, "I reckon it must be hard on Jesus still, when teardrops fall from our eyes." With lyrics like these and voices like theirs, this album delivers on its intrigue.
---
This article also appears in the September 2023 issue of U.S. Catholic (Vol. 88, No. 9, page 39). Click here to subscribe to the magazine.
Image: The War and Treaty