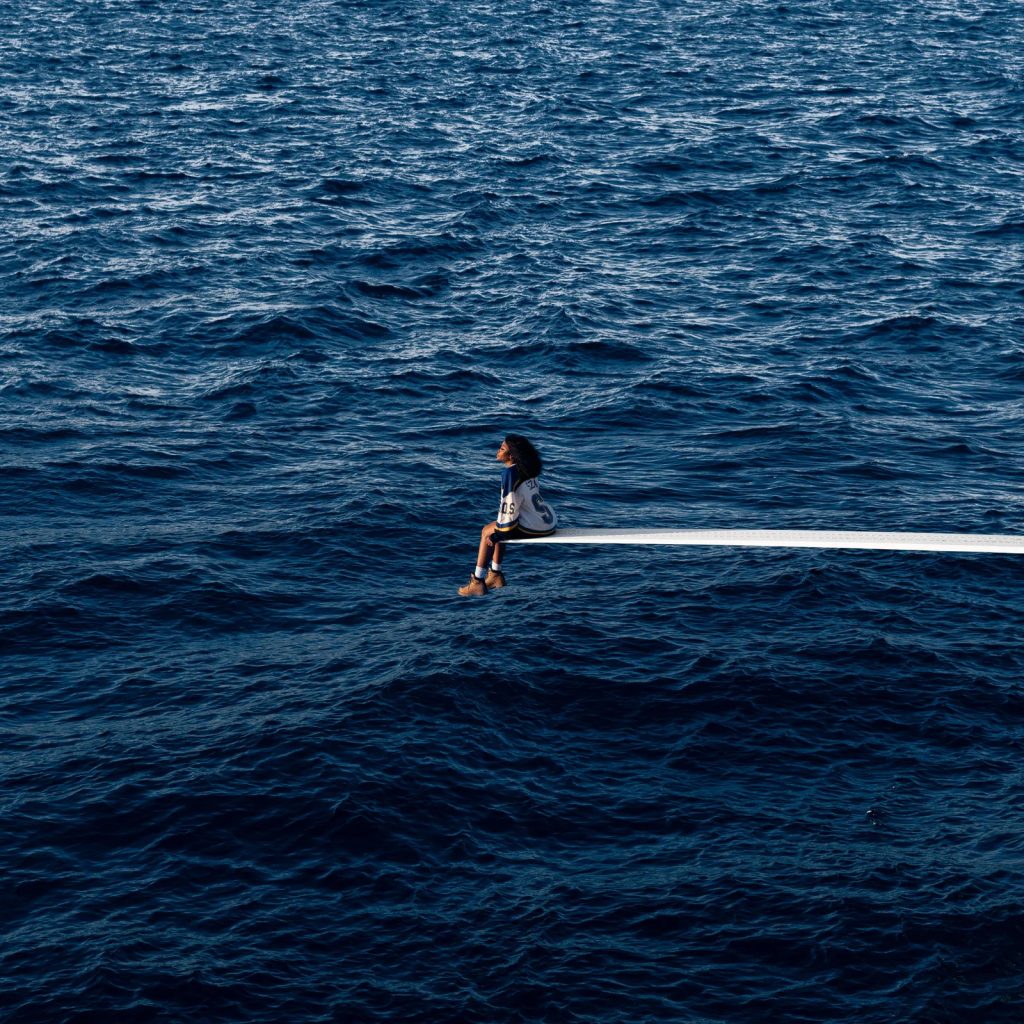 SZA (Top Dawg Entertainment/RCA, 2023)
SOS, SZA's 23-track, Billboard-charting sophomore album, begins with the beeping of a morse code distress signal. "How do I deal with rejection?" she says in a recorded conversation in the intro to "Far." "I'm dealing with a lot of rejection right now. It makes me feel very small."
"Oh that's great," replies the spiritual writer Sadhguru. "If nobody wants you, you're free."
In SOS, SZA bares her emotional landscape as she confronts rejection and self-destruction, finding bits of freedom in her own mind and selfhood. In songs that crisscross genres—from R&B and pop-punk to indie folk and boom bap—she grapples with her longing to be wanted and loved, by others and by herself. In "Shirt," with a jazzy and guttural voice, she reckons with aloneness: "Feeling lost, but I like it / Comfort in my sins, and all about me."
A high point on the album is the folksy "Ghost in the Machine," featuring Phoebe Bridgers. "Let's talk about AI / Robot got more heart than I," she speak-sings. "Y'all lack humanity, drowning in vanity." It's a challenge for her to recognize her own worth apart from others' approval, and the song ties into the album's disillusionment with an industry and culture that make machines out of people and love.
On the alt-pop track "Good Days," mellow vocals swim on top of a swirly guitar loop, reminiscent of early Bjork. "Tryna free my mind before the end of the world," she sings. "I don't miss no ex, I don't miss no text / I choose not to respond."
SOS is a meticulous and experimental trip with vulnerability, where contradicting emotions get equal weight, resonating inside the beats and words. SZA doesn't come to any clear conclusion or liberating message on the album, but this unresolvedness, it feels, is the most honest way she claims her own humanity.
---
This article also appears in the May 2023 issue of U.S. Catholic (Vol. 88, No. 5, page 38). Click here to subscribe to the magazine.
Image: SOS album cover, SZA