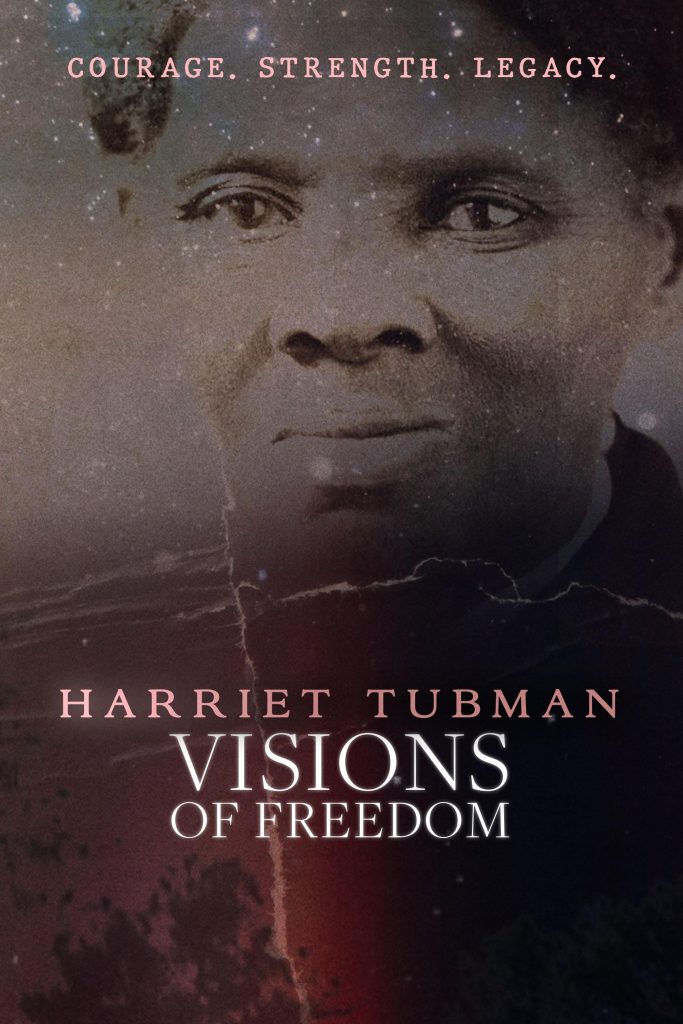 Directed by Stanley Nelson and Nicole London (Firelight Films, 2022)
Harriet Tubman: Visions of Freedom, streaming on PBS, is enriching and poignant. Following his engrossing 2021 documentary Attica, prolific Black filmmaker Stanley Nelson codirects Harriet Tubman with Nicole London, while actress Alfre Woodard narrates the documentary and interprets the protagonist's words.
Born circa 1822 and enslaved on Maryland's eastern shore, Araminta, or Minty, Ross was 13 when an overseer hurled a weight inside a general store at a fugitive slave and hit Minty instead, fracturing her skull. The injury caused recurring visions, which guided her astonishing journey as an abolitionist, union spy, and suffragette.
Minty's visions convinced her God meant her to be free, which, according to the documentarians, was a realistic prospect: Maryland was home to 60,000 free Black people, including John Tubman, whom Minty wed in 1844, becoming Harriet Tubman. Unable to convince John to accompany her on a 100-mile journey to Philadelphia, Harriet escaped to freedom in September 1849. Connecting with Black abolitionist William Still—the Underground Railroad's father—Harriet became a railroad conductor.
The directors' use of music—mainly traditionals such as "Wade in the Water," "Oh, Freedom!" and "Follow the Drinking Gourd"—propels the film's narrative, enhancing its subtle power. Marrying "Oh, Freedom!" with evocative still photographs of enslaved Black people, the filmmakers encapsulate a people's tangible anguish and determination, which Harriet embodied.
Harriet Tubman will deepen viewers' appreciation for the woman who said, "I have heard their groans and sighs and seen their tears. I would give every drop of blood in my veins to free them."
---
This article also appears in the February 2023 issue of U.S. Catholic (Vol. 88, No. 2, page 38). Click here to subscribe to the magazine.
Image: Wikimedia Commons