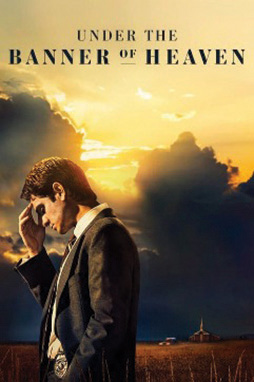 Created by Dustin Lance Black (FX Productions, 2022)
Faith is not easy, especially when you must come to terms with the deep corruption and pathologies within your own religious institution. As Catholics well understand—most recently from the evil of clergy sexual abuse and its cover-up—a hierarchy of ordained male leadership can prioritize the protection of an institution's reputation above all else, even above the well-being of victims of abuse and trauma. So what is a faithful member of that institution to do?
This is one theme of the FX limited series Under the Banner of Heaven. Based on Jon Krakauer's 2003 nonfiction book of the same name, the series interweaves the horrific 1984 double murder of Brenda Lafferty and her infant daughter with the history of the Church of Jesus Christ of Latter-day Saints to which they belonged.
The series reenvisions the book as a true crime detective story that plumbs the depths of religious naivete, fanaticism, gender roles, and violence. The story unfolds primarily from the perspectives of two fictional detectives: Jeb Pyre, a devout Mormon and family man whose faith is severely tested by the investigation, and Bill Taba, a Paiute tribal member and an outsider to the tight-knit Mormon community. The detectives discover the tension between "official" and "fundamentalist" groups within the church as they try to understand why anyone would commit such a barbaric crime.
Under the Banner of Heaven is a chilling look into the shadow of male-dominated religion. It takes seriously the precarity of belief in the face of evils enacted in the name of faith. As Taba reminds Pyre at a critical juncture, "everyone needs a home." The series probes the question of one's religious home as the audience follows Pyre from naivete to critical doubt to what philosopher Paul Ricœur called a "second naivete" about faith. For any series, that in itself is an accomplishment.
---
This article also appears in the October 2022 issue of U.S. Catholic (Vol. 87, No. 10, page 38). Click here to subscribe to the magazine.
Image: Michelle Faye/FX