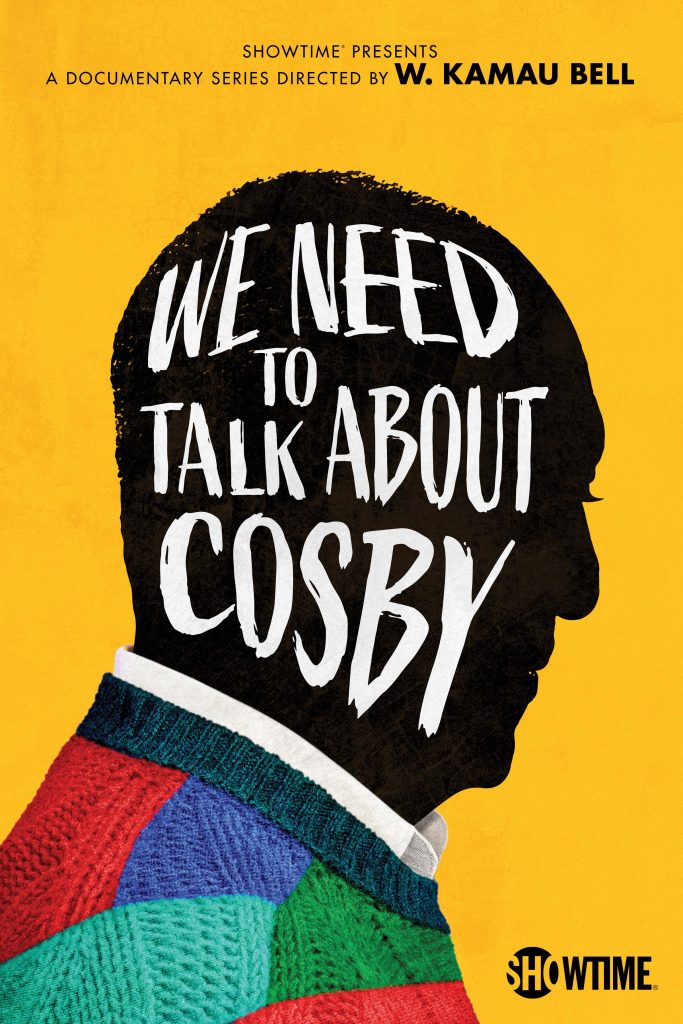 Directed by W. Kamau Bell (Showtime, 2022)
The work of trying to see the many facets of a challenging topic is not commonplace in today's media. And when it comes to someone as at once talented, groundbreaking, and troubling as Bill Cosby, the results may be an astonished stupor. But silence or avoidance is not the way forward in this horrific and confounding story. We Need to Talk About Cosby is documentarian and comedian W. Kamau Bell's four-part series that grapples with the enormity of Cosby's impact and betrayal.
The series begins with a montage of people whose lives have intersected with Cosby's responding to the question, "Who is Bill Cosby now?" Their answers range from a "rapist who had a really big TV show once" to an "example of the complexity of humanity." What's important about Kamau's approach is that he gives primacy to voices that have been silenced in a system that favors the powerful and influential. Lifting the voices of the courageous women willing to tell their stories of being drugged, sexually assaulted, and made to feel guilty and alone is an important step in confronting this culture of power and violence. Their nightmarish stories consistently recount predatory behavior from "America's Dad" dating back to the 1960s. For those of us who, like Kamau, grew up in the 1970s and '80s watching Picture Pages, Fat Albert, and The Cosby Show, "shocking" doesn't even begin to describe these stories.
Yet there are other voices included too. Voices of stuntmen on I Spy who acknowledge Cosby as the driving force to have Black stuntmen in the industry. Voices of Black comedians and authors recognizing that Cosby, through his television educational series, was the first Black teacher they knew. What emerges through these many voices is a cultural critique of systems of oppression, whatever they may be, with the hope of building a better future. It's a difficult conversation, but it's an ongoing and important one.
---
This article also appears in the August 2022 issue of U.S. Catholic (Vol. 87, No. 8, page 38). Click here to subscribe to the magazine.
Image: Wikimedia Commons/United States National Park Service (Public Domain)