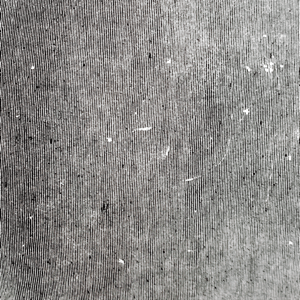 Low (Sub Pop Records, 2021)
Creative freedom, vision, collaboration, and discipline: These are very difficult things to hold together, especially when it comes to artistic partnerships. But for almost 30 years the Minnesota band Low, centered upon husband and wife Alan Sparhawk and Mimi Parker, has navigated these tempestuous waters with grace. Each new Low album is a dive into the unknown, yet each stays true to who they have been from the beginning, creating music that is demanding in ever new and unexpected ways.
From the beginning Low pioneered a style of music that came to be called "slow-core," known for its slow tempo and minimalist aesthetic. Sparhawk and Parker's harmonies would cascade through the silence and restraint, creating a sound all their own. Simply slowing down in such a fast-paced world seemed an act of artistic defiance, and it often resonated well with their religious sensibilities—both are devout members of the Church of Jesus Christ of Latter-Day Saints.
Hearing this music without a context can be a little like happening upon a late de Kooning painting—it takes a while to orient yourself for all the absences, yet there is great sophistication within them. Gone are recognizable song structures, easily identified time signatures, or even instruments that you can quickly single out. What remains are waves of sound and silence, sometimes abrasive and sometimes meditative.
On past albums one could name standout songs, but Hey What unfolds like a single musical composition. Sparhawk and Parker still weave beautiful harmonies throughout, and we rely on them to anchor us amid the unfolding sound. Remarkable as well, in a culture that often paints marriage as a type of diminishing returns relationship, is Sparhawk and Parker's continued creative partnership. They seem to witness to the possibility that things can truly improve with time.
---
This article also appears in the January 2022 issue of U.S. Catholic (Vol. 87, No. 1, page 39). Click here to subscribe to the magazine.
Image: Wikimedia Commons/Ferran [CC BY 2.0]