Born in 1897, Catholic Worker cofounder Dorothy Day lived from the dawn of the U.S. empire in the Spanish-American War to the November 1980 election of Ronald Reagan. Along the way Day drank with Eugene O'Neill, had an abortion and a daughter out of wedlock, spent short stretches in jail, became a Catholic, lived among the homeless, and is now being promoted for canonization by no less than New York Cardinal Timothy Dolan.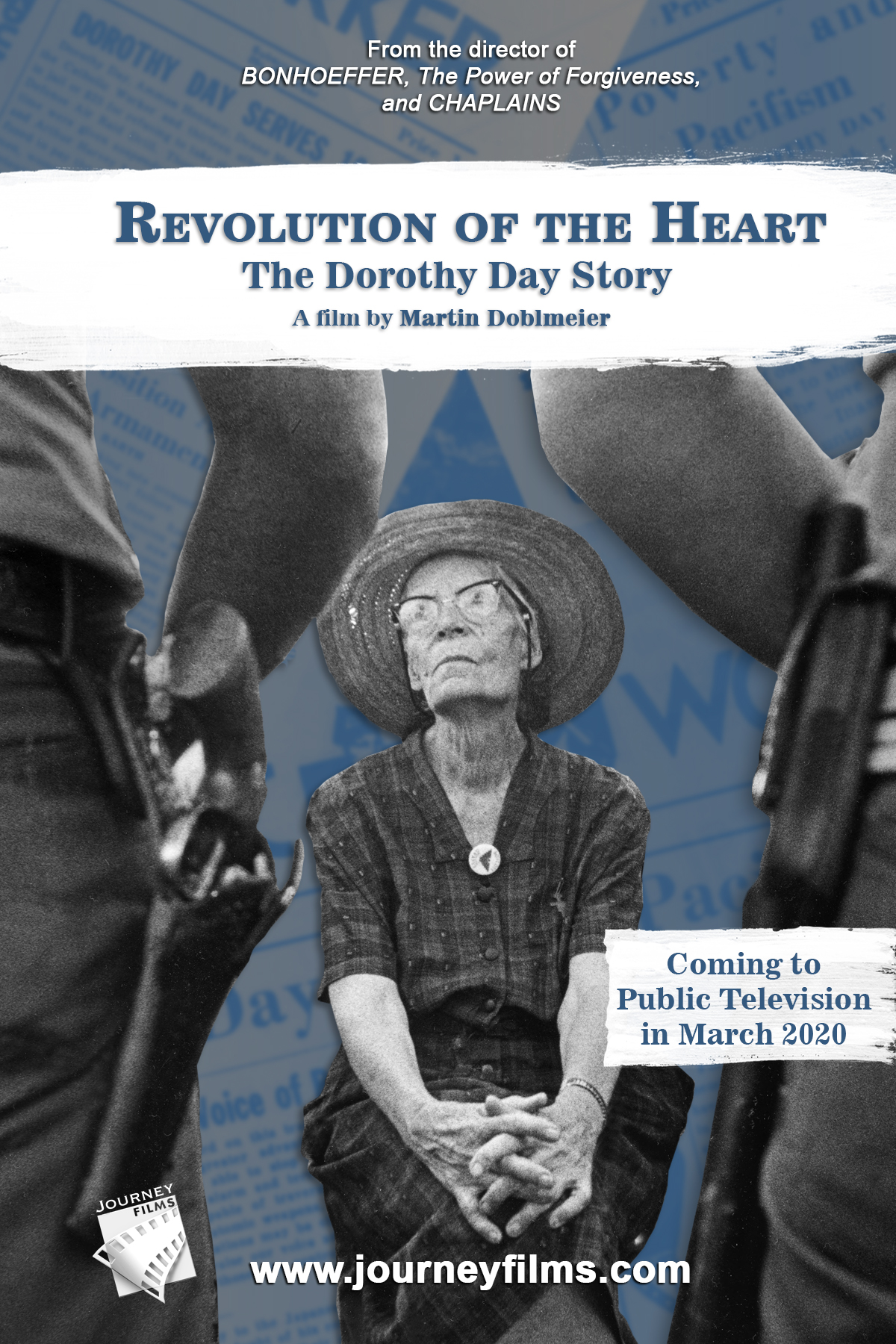 Director Martin Doblmeier communicates the essence of that life in one short hour. With the help of commentators ranging from Dolan to Cornel West to Martin Sheen, he pulls it off. Revolution of the Heart: The Dorothy Day Story is clearly for viewers who only vaguely recognize Day's name. But even those who think we know everything about her will find some revelations.
Doblmeier effectively narrates her life from surviving the San Francisco earthquake as a child to being an unofficial mother superior to a far-flung network of shelters and communal farms. Day was a writer her entire adult life, beginning as a journalist for a left-wing newspaper and serving as editor of the monthly Catholic Worker paper she started. Doblmeier unearths video footage of Day from the 1950s and '60s that brings her stern, sardonic self to life. He engages two of Day's granddaughters to show us the person behind the public role.
The greatest value a future St. Dorothy Day might have for American Catholics could be to show us a way beyond our "progressive" and "orthodox" camps. Day's prophetic witness for peace and justice was more progressive than almost any of today's dissenters, but her commitment to traditional Catholic teachings and practice could pass muster with Opus Dei. One can only hope this film will make more room for "Dorothy Day Catholics" in the church she loved.
Click here to watch the documentary.
---
This article also appears in the March 2020 issue of U.S. Catholic (Vol. 85, No. 3, page 38). Click here to subscribe to the magazine.
Image: Stanford/Bob Fitch Photography Archive