Read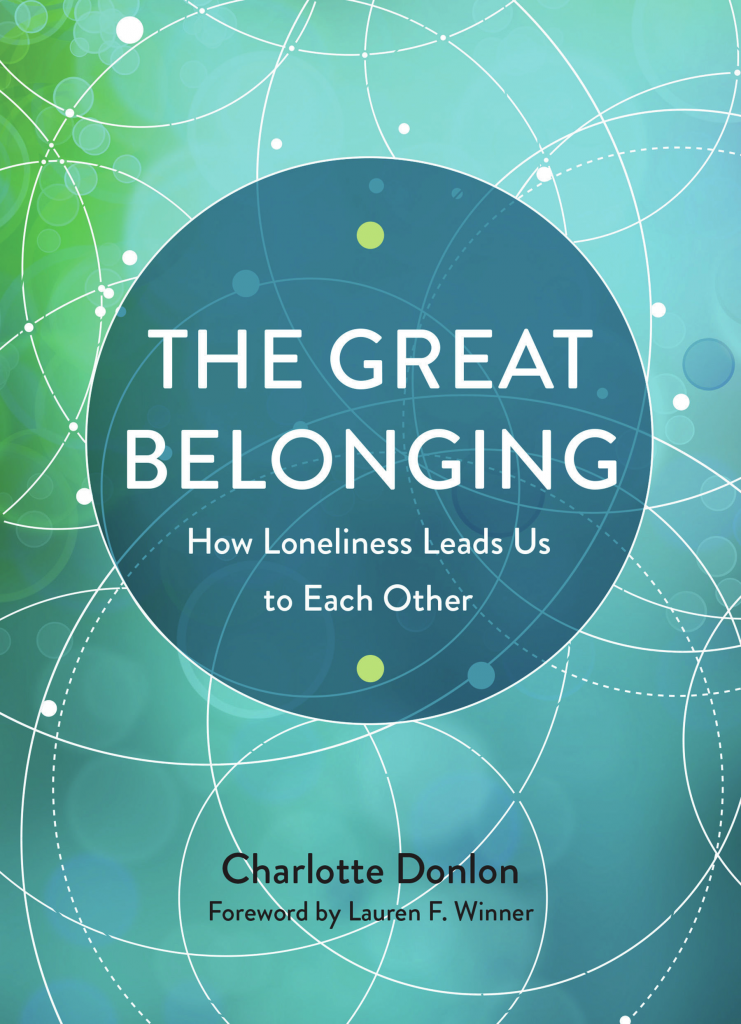 By Charlotte Donlon (Broadleaf Books, 2020)
"The book you are holding does not aim to cure your loneliness," states the foreword of The Great Belonging by Charlotte Donlon. Rather, in the same way a keen spiritual director would, this book invites a stance of holy, inquisitive openness toward feelings of loneliness.
Less a narrative memoir than a series of brief, reflective vignettes, the book is structured around belonging to ourselves, to one another, to our places, through art, and, finally, to God. Donlon offers us snapshots from her own experience, from a serendipitous exchange in a park to the sensory delights of preparing a home-cooked meal to the comforting companionship of pets. She weaves scripture, experiences in church communities, and guidance from her spiritual director into her ongoing exploration of loneliness. The book closes with prayers and quotations for readers sitting with the mystery of their own loneliness and belonging.
Donlon writes openly about how her bipolar disorder and depression color the lens through which she sees and responds to loneliness. Her bracing, unsentimental honesty about her mental health, as well as the interplay between marriage, sexuality, and parenthood in her life, make her words ring with authenticity. She neither falls into self-pity nor excessive optimism but writes from a place of clear-eyed Christian hope. Readers who are (or seek to be) rooted in the Christian faith and liturgical practice while they struggle with mental health challenges will find resonance in Donlon's nuanced, thoughtful candor.
This book will provide companionship and sustenance for those who seek the consolation that we are not alone in our loneliness.
---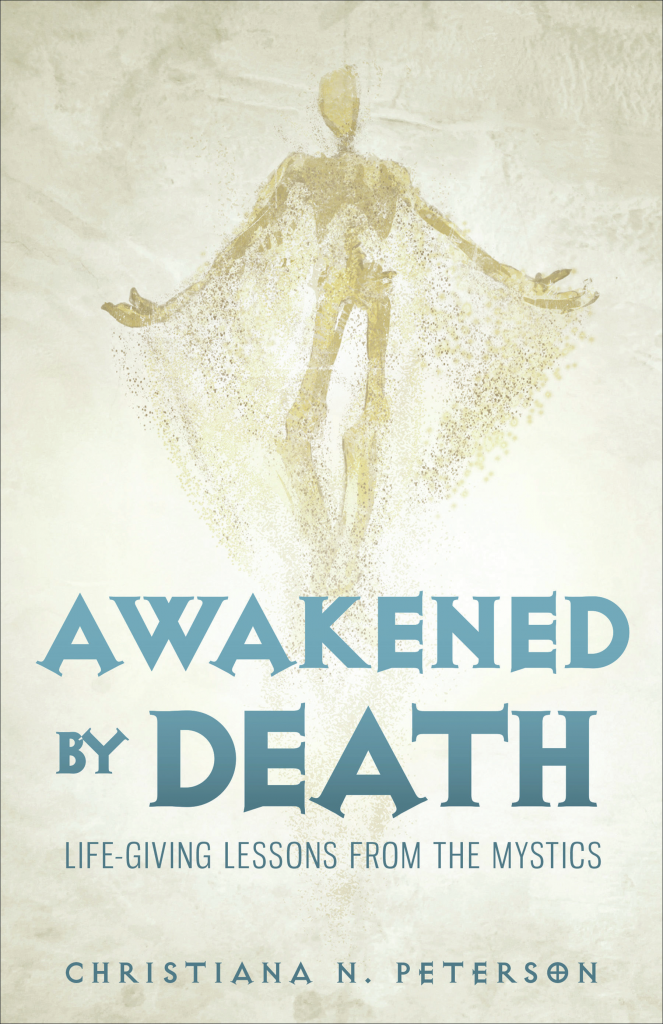 By Christiana N. Peterson (Broadleaf Books, 2020)
Death has been at the forefront of our thoughts for the past year, no matter how we try to push it away. Even for the youngest and most virile among us, death is a certain prognosis. In Awakened by Death: Life-Giving Lessons from the Mystics, Christiana N. Peterson urges us beyond the denial of our mortality to embrace it so that we may live abundantly.
Modern society has become far removed from death. As Peterson writes, it was once the practice to bury the dead within one's own community, even one's own home, to teach the young to look upon dead bodies without fear. Now, our anxiety about aging and death has become a profitable industry, sterilizing death in such a way that we have become more frightened of it rather than less.
Part memoir, part research, Peterson's book invites us to look through the lens of mystics such as St. Teresa of Ávila, St. Francis de Sales, writer George MacDonald, and artist Caravaggio, who meditated on Christ's passion as well as their own mortality. Their stories reveal the mystery and beauty that envelopes death, especially for those of us of faith. "If we know the truth, how shall we then live?" Peterson asks.
Peterson approached this topic because, like so many of us, she fears death and wanted to face her fear. Through her personal narrative and contemplation of historic figures, literature, art, theology, and ritual, death becomes familiar and less frightening.
This book is timely when we have found ourselves in need of a patient and knowledgeable guide. Peterson writes in a way that both acknowledges our trepidation (and includes her own) and puts us at ease. One begins to hope for a "good death"—the end of a life well lived and loved—so that we can give it as a gift to our loved ones.
---
By John Gasaway (Twelve Books, 2021)
Just in time for March Madness, ESPN journalist Gasaway delves into the history of college basketball and how it became the "second religion" at so many Catholic colleges.
---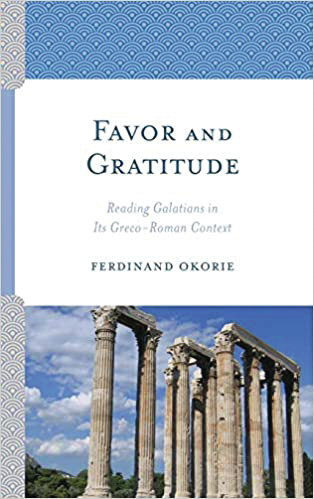 By Father Ferdinand Okorie, C.M.F. (Lexington Books/Fortress Academic, 2020)
U.S. Catholic's editor-in-chief offers a vital contribution to Pauline studies with this investigation of friendship and benefaction in Paul's message to the Galatians.
---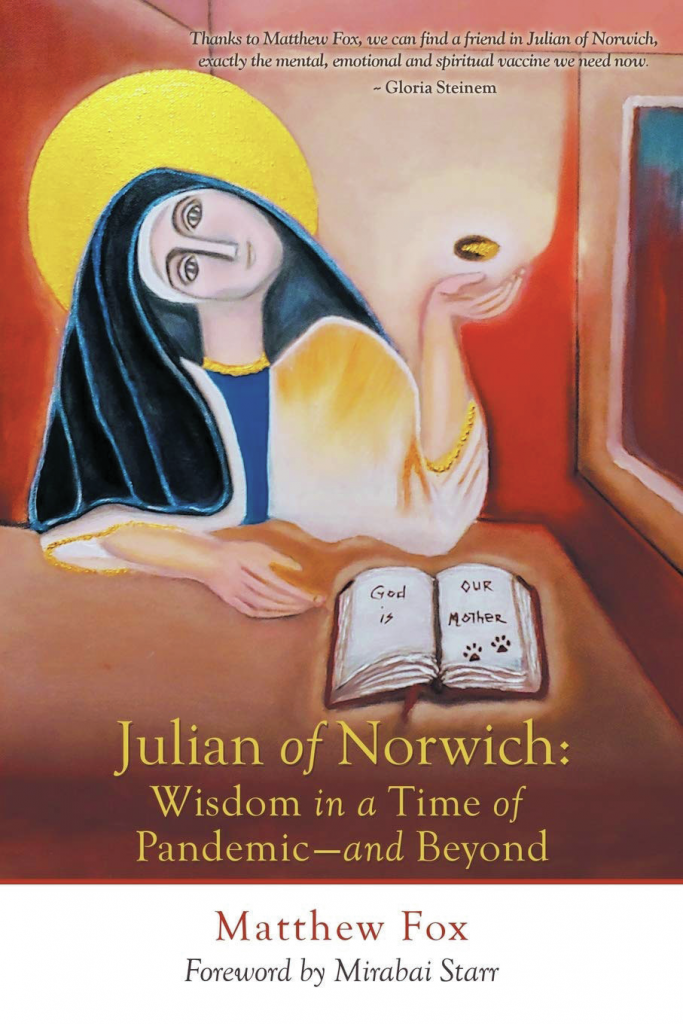 By Matthew Fox (Universe, 2020)
Fox shares the teachings of the great feminist, saint, and mystic Julian of Norwich, who lived through a time of plague not unlike the COVID-19 crisis.
---
Listen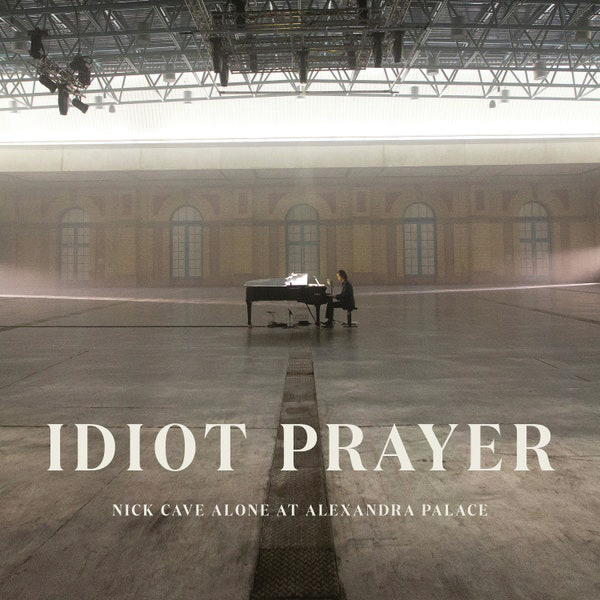 Nick Cave (Bad Seed Ltd., 2020)
Coming upon the work of Nick Cave for the first time is like watching your first Ingmar Bergman film or reading your first Fyodor Dostoevsky novel. It's better to be prepared for the weight to come. A songwriter, singer, author, and frequent composer of film scores, Cave has creativity that seems boundless but rarely light. His songs are populated by murders, saints, and the lost and lonely. His lyrics are ponderous, filled with questions metaphysical and existential. Yet because of all of this, the appearance of faith and redemption in his songs becomes all the more poignant.
Idiot Prayer is a live album recorded at Alexandra Palace. Cave is alone at a piano without the experimental subtlety and roar of his band, The Bad Seeds. Here Cave's lyrics take center stage in an empty auditorium.
Cave has been given honorary degrees for his exceptional work, and songs such as "The Mercy Seat" attest to this. It's a powerful story of the final racing thoughts of a man as he is put to death by electric chair. He weighs what life was all about and what might come after. In the last moment he confesses.
Many of these songs are filled with longing—longing for love, longing for the divine, longing that leads to inspiration, and longing that leads down dark corridors and bad choices. Sometimes the stories dwell in the muck and mire of life, and Cave sings them with ferocity and explicit lyrics. They are not easy to listen to but leave no doubt that sin and evil are real. These stories are contrasted with beautiful hymn-like songs such as "Brompton Oratory," whose narrative unfolds during Mass while the protagonist ponders an absent lover's allure that mingles with, and at times overshadows, the unfolding liturgy. In the midst of all the competing voices and longings, the thought of God is always close in Cave's songs, and that is surprisingly reassuring.
—Father John Christman, S.S.S.
Watch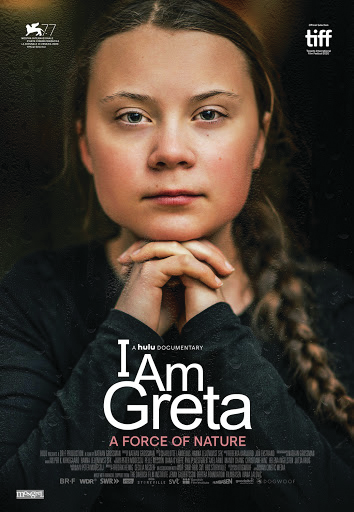 Directed by Nathan Grossman (B-Reel Films, 2020)
The world met 15-year-old Greta Thunberg in 2018 when she went on strike for the climate during the weeks leading up to Swedish elections. Displeased with election results, she committed to sit outside of the parliament building with her "Schoolstrike for Climate" sign every Friday until politicians made climate change a priority. She's still waiting.
Director Nathan Grossman captures the climactic and the quiet moments that comprise Greta's rise to fame over the past several years in his documentary I Am Greta, released for streaming on Hulu in November 2020.
While news stations share footage of the passionate, bold, articulate young woman surrounded by strangers, speaking at large events, Grossman shares glimpses into the often lonely life of a young person who is navigating all of the usual coming-of-age challenges alongside global recognition.
Wide shots of Greta surrounded by empty space even in public places convey a sense of loneliness in her convictions that she expresses toward the end of the film. The documentary's narration with Greta's own voice paired with close-up shots of her face in solitary settings bring an intimacy to viewers' engagement with her story.
While media coverage often suggests that Asperger's syndrome clouds Greta's view of reality, I Am Greta claims that it is precisely the astute focus associated with Asperger's that allows her to engage with the climate crisis thoroughly, honestly, and with such passion.
Within the walls of her home and on the ground around the globe, Greta and her community find support in each other, much like the web of life within the world she's trying to save.
---
This article also appears in the March 2021 issue of U.S. Catholic (Vol. 86, No. 2, pages 38-39). Click here to subscribe to the magazine.
Image: Unsplash