Read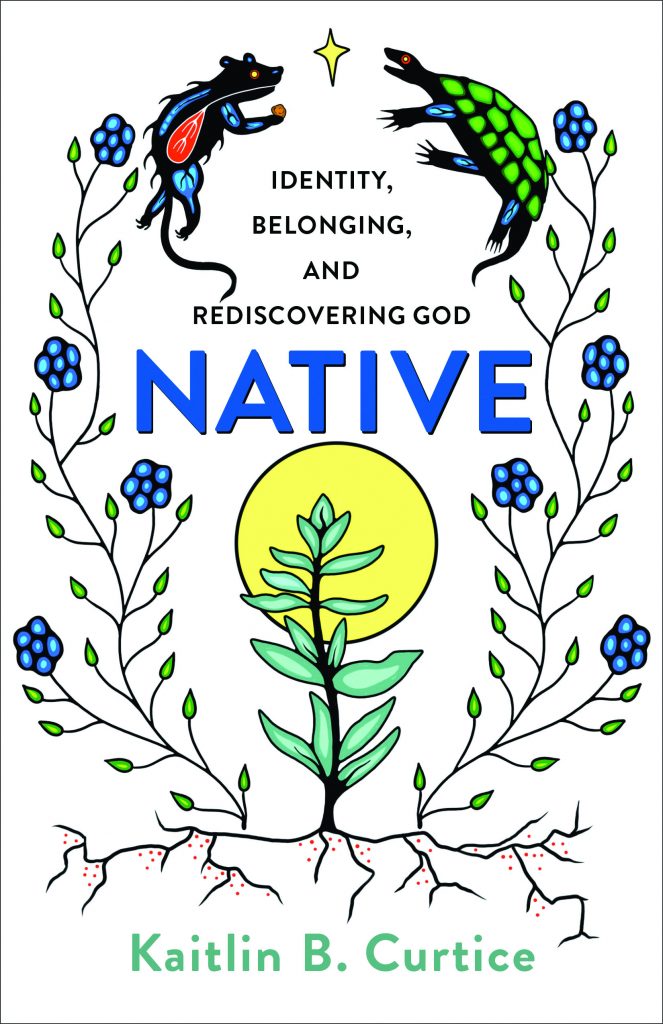 By Kaitlin B. Curtice (Brazos Press, 2020)
Kaitlin B. Curtice's new book, Native: Identity, Belonging, and Rediscovering God, gifts readers with an indigenous perspective of the pitfalls and potential of Christianity—and how to find God in the midst of the mess.
Curtice refers to herself as "white-coded," a descendant of both Potawatomi and European people who can pass as white. Her story is marked by pressure to assimilate from her evangelical church and a drive to unearth her indigenous roots.
Critiquing Christianity's complicity in and perpetuation of white supremacy, she writes, "If the church truly wants to become more inclusive, it has to face its past, its complicity and silence in the oppression, genocide, and removal of indigenous peoples throughout history, all over the earth, but specifically in North America."
How can individual Christians and congregations engage this most painful, essential work? Curtice's reflection on her calling serves as a guidepost: "For the church to become better than what it has been, I must be all that I am, someone who jumps into difficult conversations because they are necessary. I must be part of the work, part of the questions, and part of the solutions."
The work she describes is always done in partnership with the natural world. One of the most moving parts of this book for me is Curtice's poetic descriptions of listening to lakes and wondering what wisdom the trees carry. She paints a sacramental worldview—an indigenous worldview—where the divine calls out from Earth's elements: wind, water, fire, and dirt. Curtice reminds me that the work of dismantling systems of oppression is integrally bound with ecological justice. Indigenous people are leading the way. It is time for the white church to pay attention.
---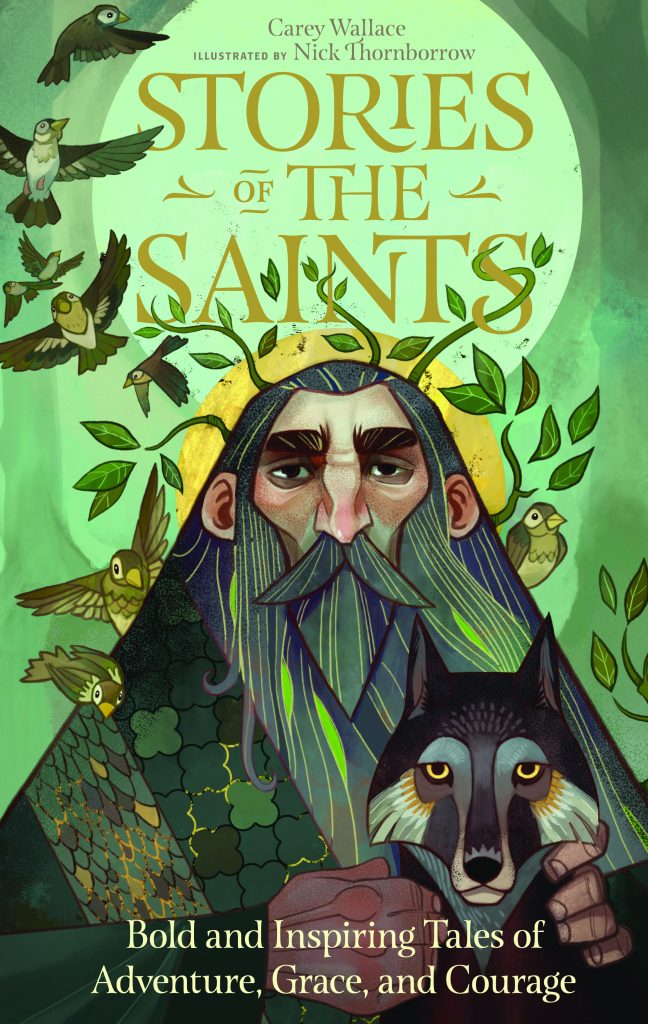 By Carey Wallace, Illustrations by Nick Thornborrow (Workman Publishing Company, 2020)
Carey Wallace's stunning new book, Stories of the Saints, recalls tales of real people who struggled through difficult times but held to their hope and faith. Gorgeously illustrated by video game and comic book artist Nick Thornborrow, Stories of the Saints inspires with accounts of supernatural strength (both inner and bodily) and courage of ordinary people who answered God's call.
The stories are told in chronological order. There is something special about reading them this way, spanning the panorama of church history from Polycarp, who was taught by the apostle John (one generation away from Jesus), to Teresa of Calcutta, whose work we could see shining from our television screens.
Wallace's simple and clear prose is relatable. Saints such as George, Martin of Tours, and Catherine of Alexandria leap from the page as superheroes and as friends. Every reader will find a saint with whom to connect—from Fra Angelico, for whom painting was prayer, to Lawrence, the patron saint of firefighters and comedians.
Common themes emerge such as caring for the poor, nurturing resilience, and advocating for people no one else cares about. Another focus is that of strong female saints whose relationships with God, integrity, and chastity were more important than marriage, power, and riches.
The book is geared toward readers ages 8 to 12, but adults will benefit from these inspiring stories too. The short format of one to two pages per saint makes it perfect for family devotions or school lessons.
Wallace writes that these saints held "their stubborn hope in something beyond this world." Isn't this just the message we need to hear?
---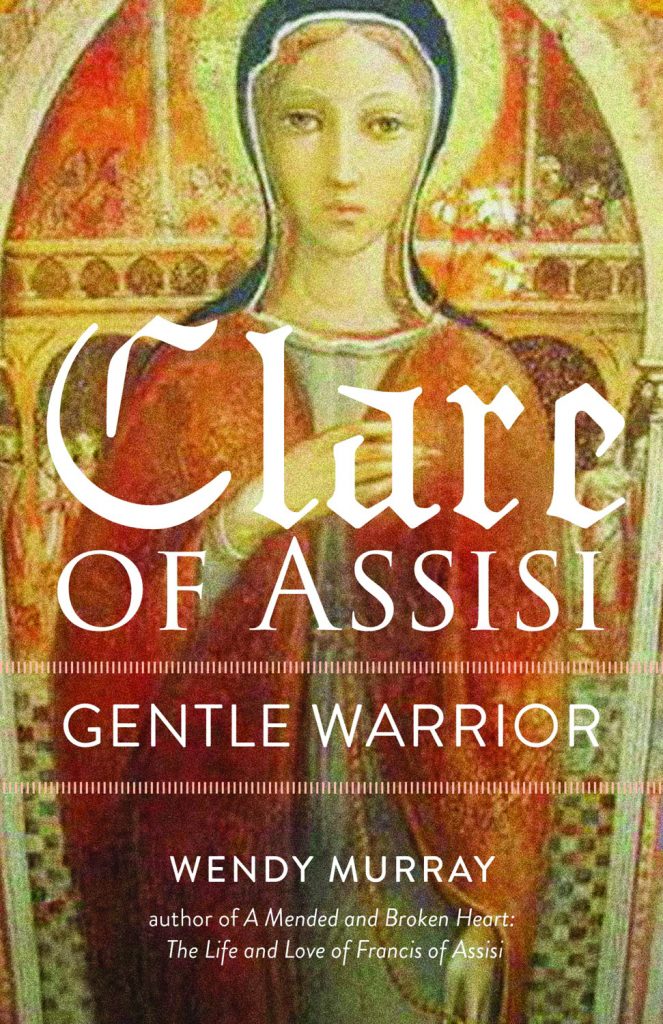 By Wendy Murray (Paraclete Press, 2020)
The legacy of St. Clare of Assisi is often obscured by that of her contemporary, St. Francis. This biography brings to light her life and faith.
---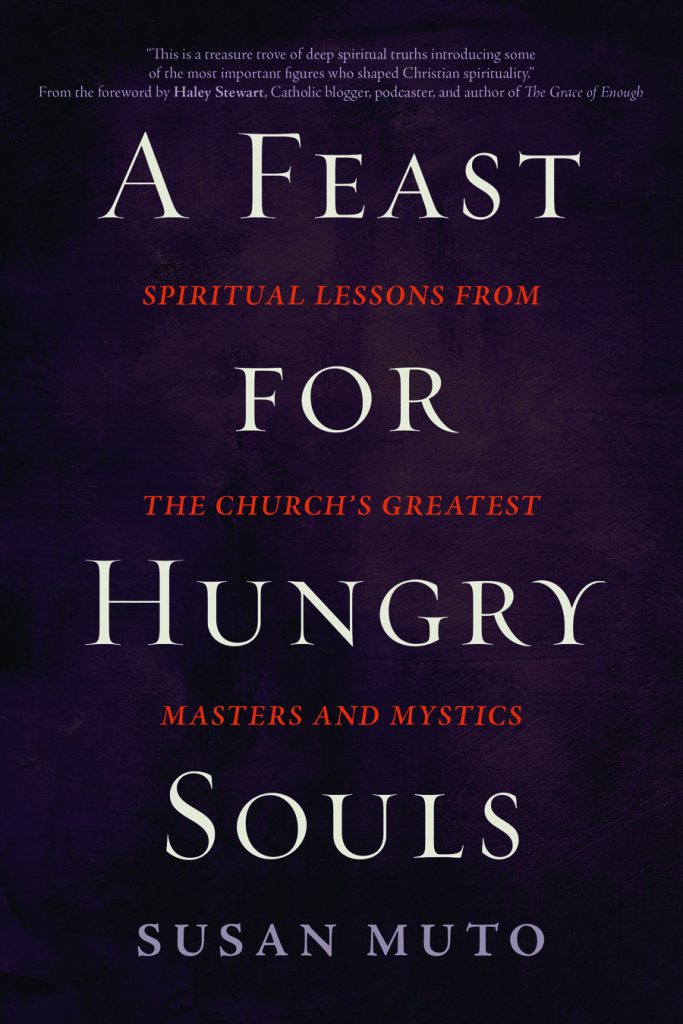 By Susan Muto (Ave Maria Press, 2020)
Muto introduces readers to the wisdom of 30 Christian masters and mystics, from the desert fathers to Thomas Merton and St. Elizabeth of the Trinity.
---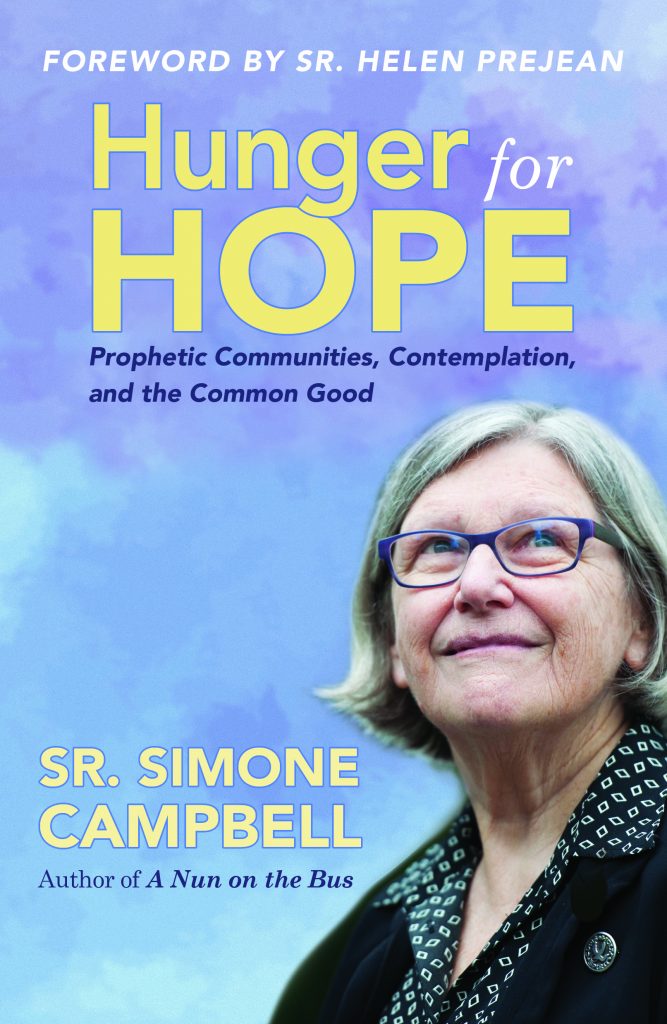 By Sister Simone Campbell (Orbis Books, 2020)
Campbell outlines how a contemplative practice and expressions of hope can lead to a community that works for all.
---
Listen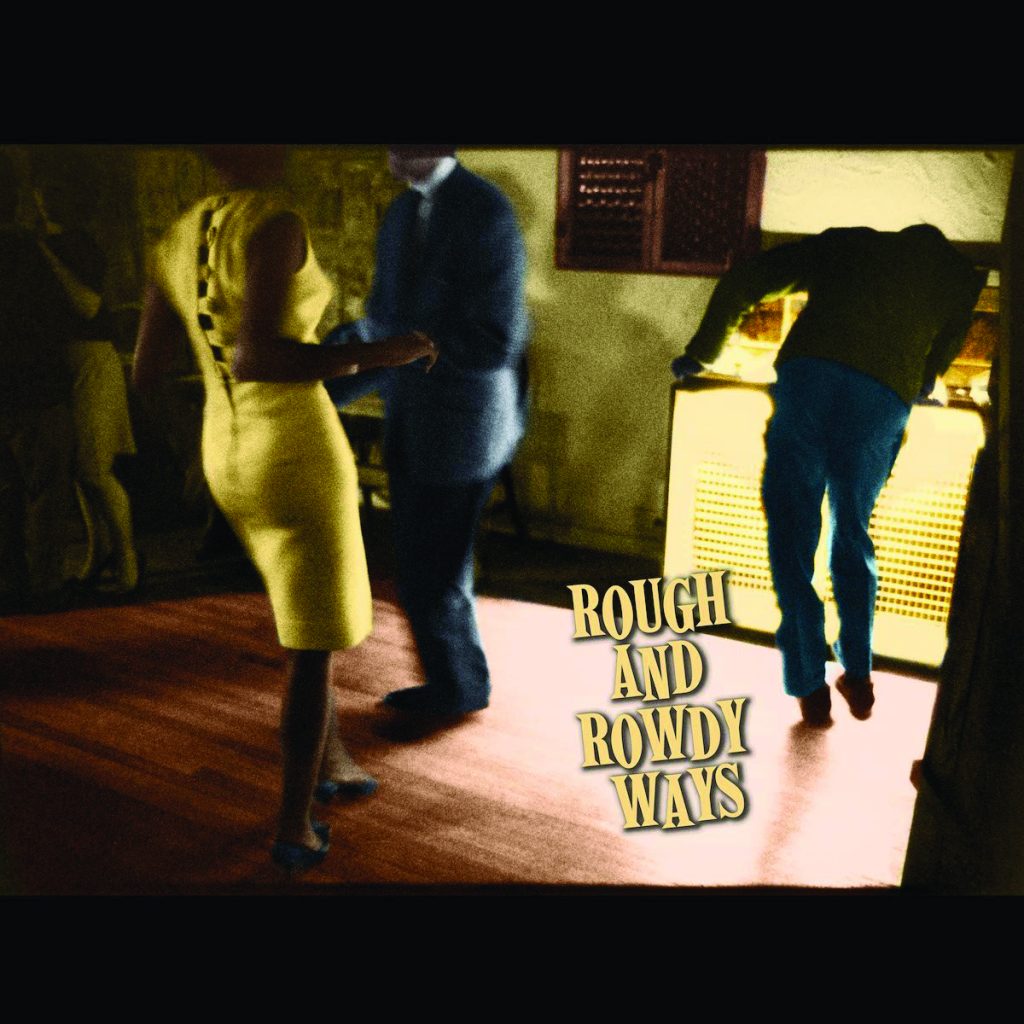 Bob Dylan (Columbia Records, 2020)
Good art stands upon its own merit no matter how much time it takes to complete. It's been eight years since Bob Dylan released an album of original material. Dylan is 79, with an enormous catalogue of albums to his name. One might wonder what, if anything, comes next? Then without much warning, in the midst of a pandemic, he releases Rough and Rowdy Ways, a double-length album of completely new material so broad in scope and stuffed with ideas it's difficult to think of anything comparable.
It's clear that Dylan's acknowledged place among literary greats has stirred creativity, as Dylan engages luminaries such as Walt Whitman, William Blake, Mary Shelley, and Jack Kerouac. His encyclopedic knowledge of music history shines through as well, as he references musicians, composers, and songs too numerous to mention.
More impressive is how Dylan elevates the musical genres he loves so dearly. The standards he's explored so thoroughly of late have borne fruit such as in the song "I've Made Up My Mind to Give Myself to You." It's a love song harkening from a bygone era without being formulaic or repetitious. Bluesy rock songs break forth accompanied by unexpected lyrics about Julius Caesar and false prophets.
Throughout these songs Dylan observes the human condition through the passage of time. The presence of death may linger large but in such a way that it stirs deeper interest in those who have preceded us. After one particularly poignant list of historical figures, Dylan fondly sings, "I could tell their stories all day." And in the midst of all this unfolding, Dylan acknowledges the presence of the Holy Spirit. However, lest you think this all too weighty, Dylan still manages to offer up some wry humor that makes his lyrics so enjoyable. Who would have guessed John the apostle was a great piano player?
—Father John Christman, S.S.S.
Watch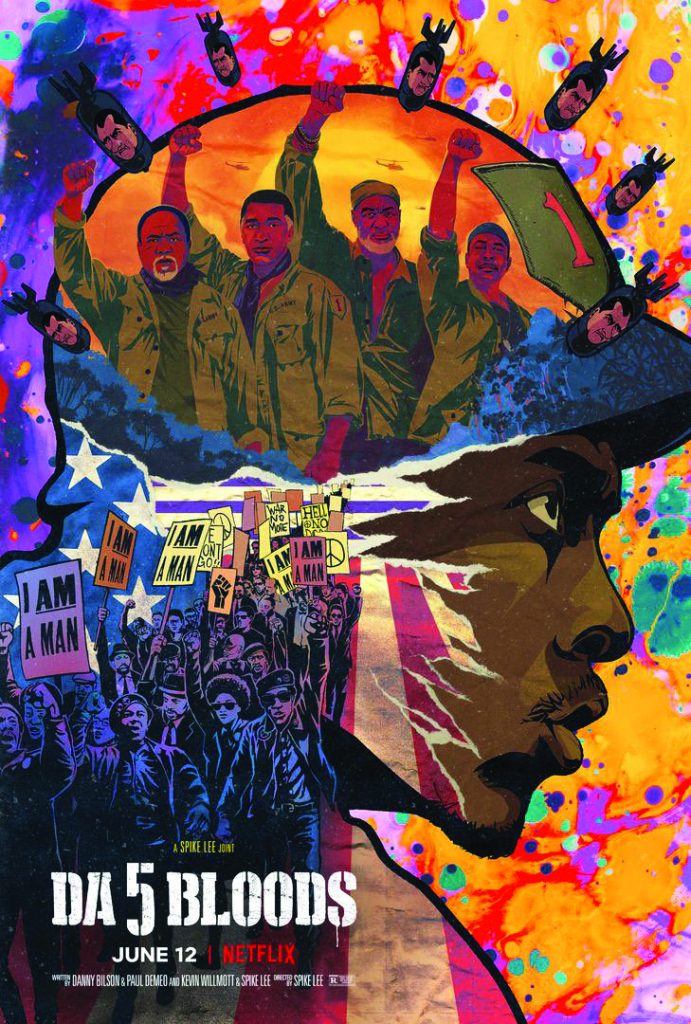 Directed by Spike Lee (40 Acres & A Mule Filmworks and Railway Road Productions, 2020)
In Spike Lee's Da 5 Bloods, four African American veterans return to Vietnam, ostensibly to recover the remains of their beloved Black commander but also to reclaim a trunkful of gold bars they buried during the war. The movie seems like a mash-up of The Treasure of the Sierra Madre, the Rambo movies, and Apocalypse Now, with an African American history lecture interspersed throughout. But nothing truly alive can be captured that simplistically, and Da 5 Bloods is a great, heaving, sprawling, living thing.
Lee started filming Da 5 Bloods early in 2019, but the film's release in the American spring of George Floyd and Breonna Taylor seemed very much of the moment. However, that's only because Lee has been living in that moment for more than 30 years. This spring he also released a 94-second film that intercut video of the deaths of Eric Garner and George Floyd with the police chokehold killing of Radio Raheem in Lee's 1989 classic, Do the Right Thing.
Da 5 Bloods, aside from offering Lee's usual visual feast, is dense with historical allusions: Crispus Attucks, the French role in Indochina, the My Lai massacre, and the Black antiwar movement all flash past us as the story rushes along. As in Do the Right Thing, Lee uses a radio DJ as a Greek chorus character. Here it is Hanoi Hannah, the English-language propaganda broadcaster who keeps spinning antiwar records from Marvin Gaye and reminding the Black GIs that their real enemy is the white establishment back home.
And that's not the half of it. Lee seemingly throws everything he has into this 2 1⁄2-hour mix. It's the cinematic equivalent of the layers of samples that burst from those old Public Enemy records Lee loves so much. Like those records, this movie most assuredly both "fights the power" and "brings the noise."
---
This article also appears in the October issue of U.S. Catholic (Vol. 85, No. 10, pages 38-39). Click here to subscribe to the magazine.
Image: Unsplash