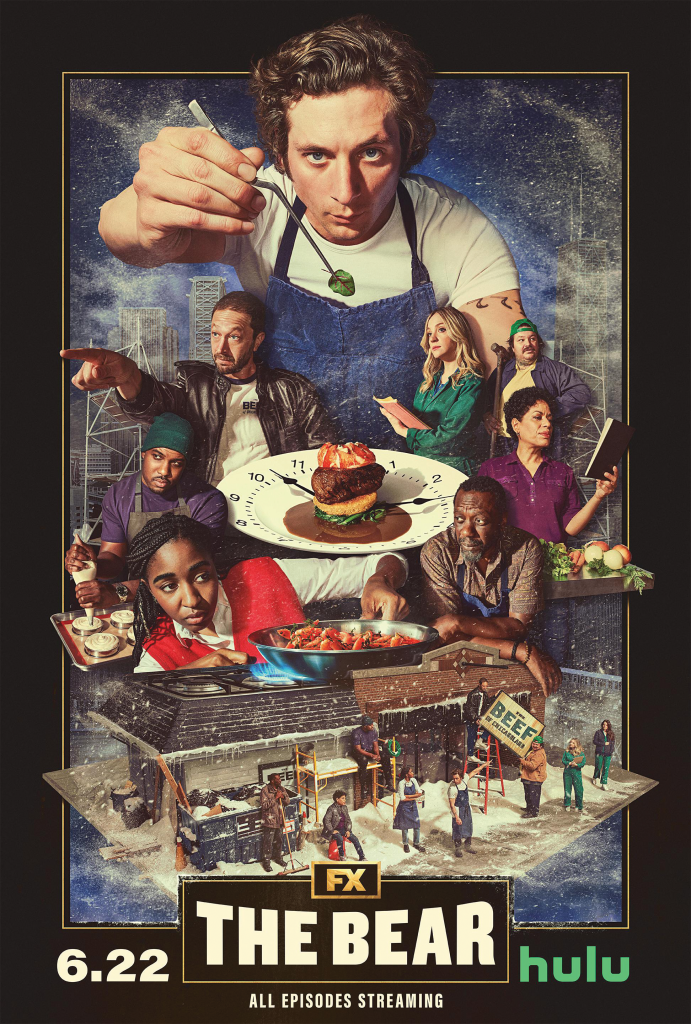 Created by Christopher Storer (FX/Hulu, 2022–present)
Protestant theologian Shelly Rambo once wrote, "Trauma is the suffering that does not go away. The study of trauma is the study of what remains." This is a good way to frame the world of the award-winning series The Bear.
The Bear centers around a family-owned restaurant called The Beef, run by Carmen "Carmy" Berzatto (Jeremy Allen White). In the first season, we were introduced to Carmy, a Michelin star-winning chef who has returned home to Chicago to manage The Beef after the previous owner—his brother Mikey—died by suicide.
In the second season, The Beef is now financially solvent, more or less, and the Berzatto family and restaurant staff are no longer in personal and professional triage mode—again, more or less. Carmy and his talented sous chef, Sydney (Ayo Edebiri), have bigger plans: transform The Beef into a fine dining restaurant called The Bear while continuing to serve delicious Italian beef to their lunch clientele on the side, all while retraining and supporting all of their long-term cooks and staff and trying to make room for a happy life outside the grind of the restaurant profession. What could go wrong?
Everything, of course. But the heart of season two is revealed in its middle episode—the hour-long "Fishes"—that narrates a chaotic Christmas dinner at the Berzatto household long before Mikey's death. It is a tour de force of building tension in the service of character development.
The Bear is a sometimes hilarious and frequently heartbreaking story of the intersection of trauma and creativity, blood family and family of choice, through the lens of the food industry of Chicago. It strives for universality in the particular. More often than not, it succeeds.
---
This article also appears in the December 2023 issue of U.S. Catholic (Vol. 88, No. 12, page 38). Click here to subscribe to the magazine.
Images: Chuck Hodes/Copyright 2023, FX Networks. All rights reserved.