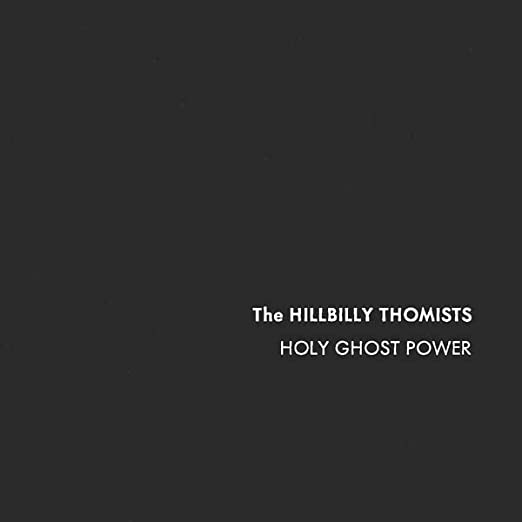 The Hillbilly Thomists (CD Baby, 2022)
As close readers of Catholic media may already know, The Hillbilly Thomists are a band of Dominican friars who play music rooted in the American traditions of bluegrass, folk, and gospel but give this historically Protestant music a uniquely Catholic spin. On their third album, Holy Ghost Power, they maintain that pattern, and, if anything, put a sharper edge on it.
The Hillybilly Thomists' eponymous first album (which was No. 3 on the bluegrass charts) consists almost entirely of gospel standards ("Amazing Grace," "Just a Closer Walk With Thee," etc.). The next album, Living for the Other Side, includes more original songs, and this new one is almost entirely self-written.
These new songs broaden the band's musical palette somewhat. Blues and rockabilly influences are audible on tracks including the title song and "Way Down in New Orleans." Still, there are plenty of deeply traditional sounds as well. Just check out the mournful Celtic fiddle and ancient melody of "Sweet Prospect" or the dulcimer intro on "Good Tree."
The Catholic touches start with the title track, in which the protagonist is "staring into heaven at a bread that's unleavened." In "The Power and the Glory," the singer urges, "Just go to confession / If you happen to sin / You can live again." And "Veronica" is a meditation on encountering the face of Christ anchored in a plea to the saint whose tradition holds to be the woman who wiped Jesus' face on the Via Dolorosa. However, in the end, the most important songwriting gift at work here is displayed in a song like "Old Highway," in which the band takes the classic American genre of the road song (on Route 66, no less) and unobtrusively turns it into a metaphor for the journey of the soul toward God.
If the job of the preacher is to present the gospel in terms that can move and inspire a contemporary congregation, or audience, then these guys are doing it.
---
This article also appears in the October 2022 issue of U.S. Catholic (Vol. 87, No. 10, page 38). Click here to subscribe to the magazine.
Image: Flickr/Lawrence OP (CC BY-NC-ND 2.0)