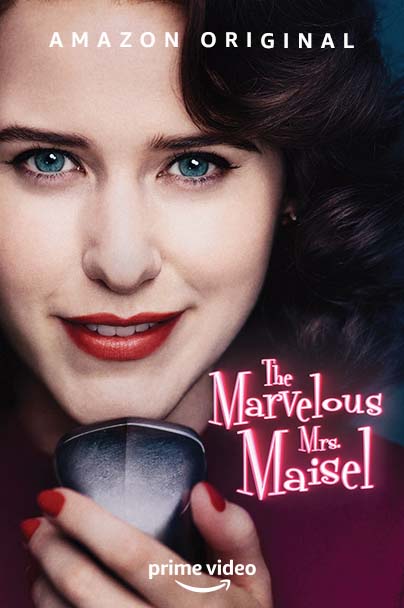 Created by Amy Sherman-Palladino (2017–present)
Four seasons and five years on, the award-winning Amazon series The Marvelous Mrs. Maisel has managed to stay true to its spirit and scope while delving deeper into its captivating characters. While the series excels at referencing cultural currents and stylish details of the 1960s, it's still-aspiring stand-up comedian Miriam "Midge" Maisel (Rachel Brosnahan), Susie (Alex Borstein), Joel (Michael Zegen), and the idiosyncratic and meddlesome parents who command our attention. Midge's quick wit and inability to know when she's taken things too far; Susie's tough, no-nonsense demeanor; and Abe's (Tony Shalhoub) delightful eccentricities and befuddlement are all highlights. There are major plot lines and twists, to be sure, but the side stories or quiet moments of conversation make each episode more than a clever comedy.
Admitting mistakes is a poignant leitmotif in the fourth and latest season, providing for some of the most touching moments in the series thus far. It's a rare series that can portray strong characters with a capacity for vulnerability.
Real-life tragedy inspired perhaps the best writing of the season when actor Brian Tarantina, who played Jackie, died unexpectedly. Instead of simply writing off this small character, the show focused on the tragedy and opened up his backstory to celebrate the meaning and importance of every life. Viewers discover that he was an honored veteran and volunteered regularly at his local parish, among many other things that no one knew because he didn't talk about them and no one asked him. They have a memorial service where Susie's tough exterior breaks as she pays tribute to him, in her gruff, confrontational way.
The characters are flawed: Sometimes they grow in moments like these, sometimes they keep making the same mistakes. But their consciences move them to try to do better or make amends.
---
This article also appears in the September 2022 issue of U.S. Catholic (Vol. 87, No. 9, page 38). Click here to subscribe to the magazine.
Image: Courtesy of Prime Video