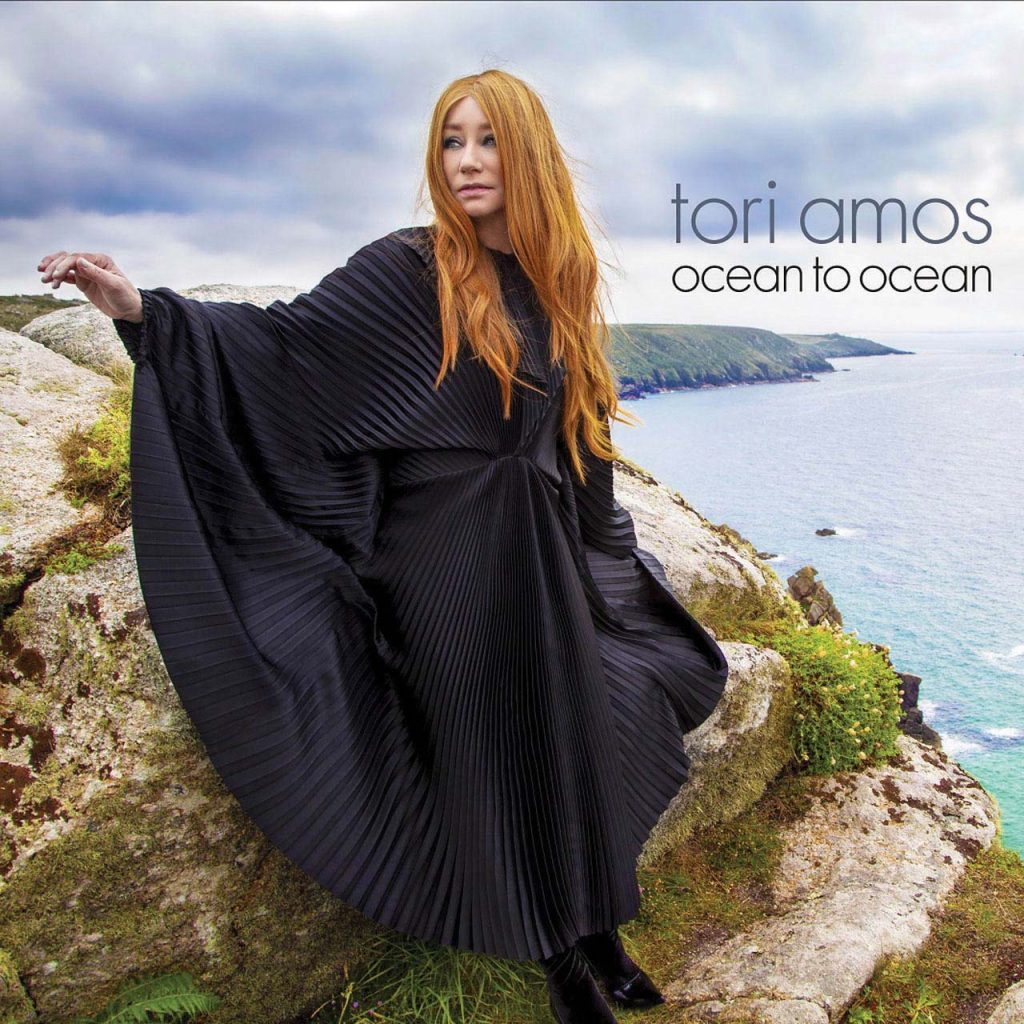 Tori Amos (Decca, 2021)
Some people can remember where they were when they first heard Tori Amos' anthemic debut album, Little Earthquakes. That was 1992, and singles like "Silent All These Years"—delivered in that disarming mezzo-soprano voice—seemed refreshingly frank and self-reflective. The child prodigy who taught herself piano when she was just a toddler has followed that release with 15 more studio albums, including her latest, Ocean to Ocean. It's not Amos at her most raw, confessional, or witty, and fans may yearn for those classic Amos tracks that are simply her voice and the piano, not the overlay of instruments (synth, brass, bass) that lessens her power. However, it still has compelling moments. 
While many of us were foundering in pandemic lockdown, Amos coped with the darkness of both the pandemic and her mother's death by writing the 11 tracks on Ocean to Ocean in her adopted home of Cornwall, England, known for its colossal rock formations. Tinged with sadness, the album still feels cathartic and hopeful. In "Speaking With Trees,'' Amos confronts her mother's death head-on: "Speaking with trees / I'm almost sure / That they are grieving with me / Since you left / I've been hiding your ashes / Under the tree house." 
With the synth- and organ-laden "29 Years," she reflects on the career that has allowed her to speak her truth: "I've been searching for you / . . . / You, a most elusive truth / . . . / I've been piecing / for 29 years." On the album's best track, "Flowers Burn to Gold" ("Voices in the breeze / . . . / Someone said they thought they saw you there / Through a cloud . . . / 'She had the kindest eyes' "), she faces loss in a vintage Amos way, her voice and piano working in powerful tandem. 
The listener can't help but yearn for more of her stripped-down sound, but even so, there are notes still to savor on Ocean to Ocean, the personal Tori Amos, who uses music as medicine. 
---
This article also appears in the July 2022 issue of U.S. Catholic (Vol. 87, No. 7, page 38). Click here to subscribe to the magazine.
Image: Wikimedia Commons/Justin Higuchi (CC BY 2.0)