The Indigenous Alaskan Yup'ik people have 30 terms to describe the color of snow. When Father Stan Jaszek began ministering to them, he only knew one of the terms: white.
Jaszek, a Polish-born priest and lifelong missionary, has lived in Alaska for 20 years. He has ministered for the last 15 years to the Yup'ik people, who have inhabited the far western edge of Alaska along the Bering Sea for more than 10,000 years. The region is a low-line tundra intermixed with bodies of water—from small streams and lakes to the massive Yukon River. Because of the landscape, no roads go in or out of the communities. The area is only accessible by boat, plane, or snowmobile, depending on the time of year. In the snowy winter, the temperatures reach far below zero.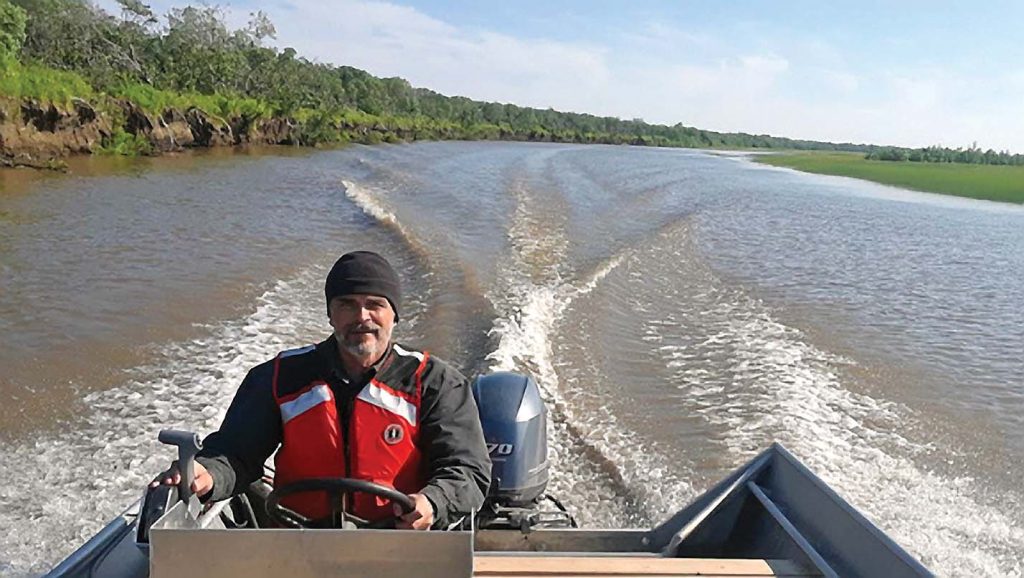 Jaszek was born in Communist-ruled Poland and was ordained a priest in his local diocese in 1988. Shortly after his ordination, he found himself drawn to missionary work and spent a brief stint in Peru before living for eight years with the Zulu people in South Africa. In 2002 he began his ministry in Alaska. Today, he is one of the longest-serving priests in the Diocese of Fairbanks, the geographically largest diocese in the United States, and serves four parishes in the villages of Alakanuk, Emmonak, Kotlik, and Nunam Iqua.
The Yup'ik people live a subsistence lifestyle, hunting and foraging for their food in the same way they have for thousands of years. When Jaszek first arrived, he relied on the people around him to teach him how to adapt to this type of lifestyle and survive in such a remote, harsh climate.
"I was 38 when I came here. I had never hunted, never fished before coming to Alaska," he says. "[The people] welcomed me to accompany them on their hunting and fishing trips. I was taught how to make a net, how to set a net, and even how to fish because I had never done that before in my life."
Living in remote Alaska brings challenges that most people could not even imagine. But through grace and humility Jaszek has endured, building deep relationships with those around him and immersing himself fully into a very different way of life. He's quick to point out, though, that what he's doing in Alaska is nothing extraordinary.
"Many people when they interact with me refer to my subsistence lifestyle. I think they see it as something remarkable," he says. "For me, it's just an obvious thing to do because everyone does it here. It's how people survive. This is how people find food."
Every two weeks Jaszek moves from one of his four parishes to the next, preparing people for and celebrating the sacraments. He is only able to function in that way thanks to the deep commitment of the permanent deacons, catechists, parish administrators, and parish coordinators with whom he works. Jaszek is adamant that they, not he, are the glue that keeps the Catholic village communities together.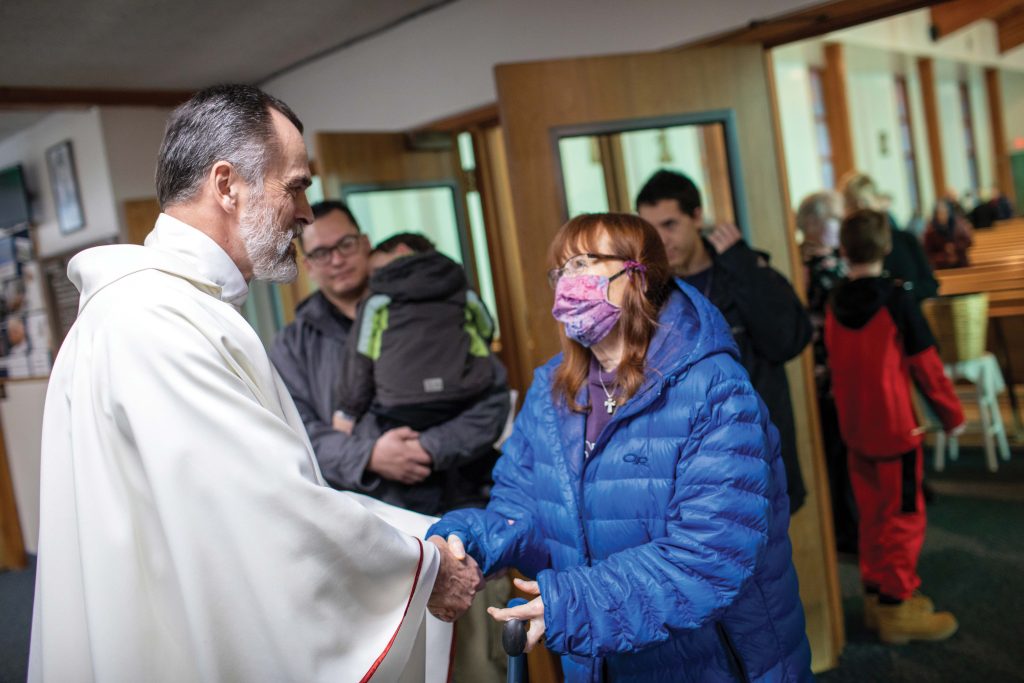 "I am a priest. I dedicated myself to this kind of ministry. There's really nothing extraordinary about it. It's just regular work—nothing unusual, nothing different," he says. "But for lay ministers, they have to go and take care of and provide for their families. Yet they find time to minister, educate themselves, and serve their fellow neighbors here in the villages. That is remarkable."
Because of his steadfast dedication to the Yup'ik people and his ministry, in 2021 Jaszek was awarded the Catholic Extension Lumen Christi Award, the highest honor given every year by the philanthropic nonprofit organization. The award recognizes an individual in a Catholic Extension–supported diocese who is truly "radiating and revealing the light of Christ."
"He is a missionary in every sense of the word," Joe Boland, Catholic Extension's vice president of mission, says of Jaszek. "He isn't there just to bring Christ or bring the sacraments or bring church; certainly, that is a part of what he's doing. But I think what has made him so successful is he has given witness to the presence of Christ that was always among the people there."
Jaszek accepted the award on behalf of all those he works with and all those who came before him in his ministry. "I didn't start the missions here," he says. "I built on the foundations laid by my predecessors."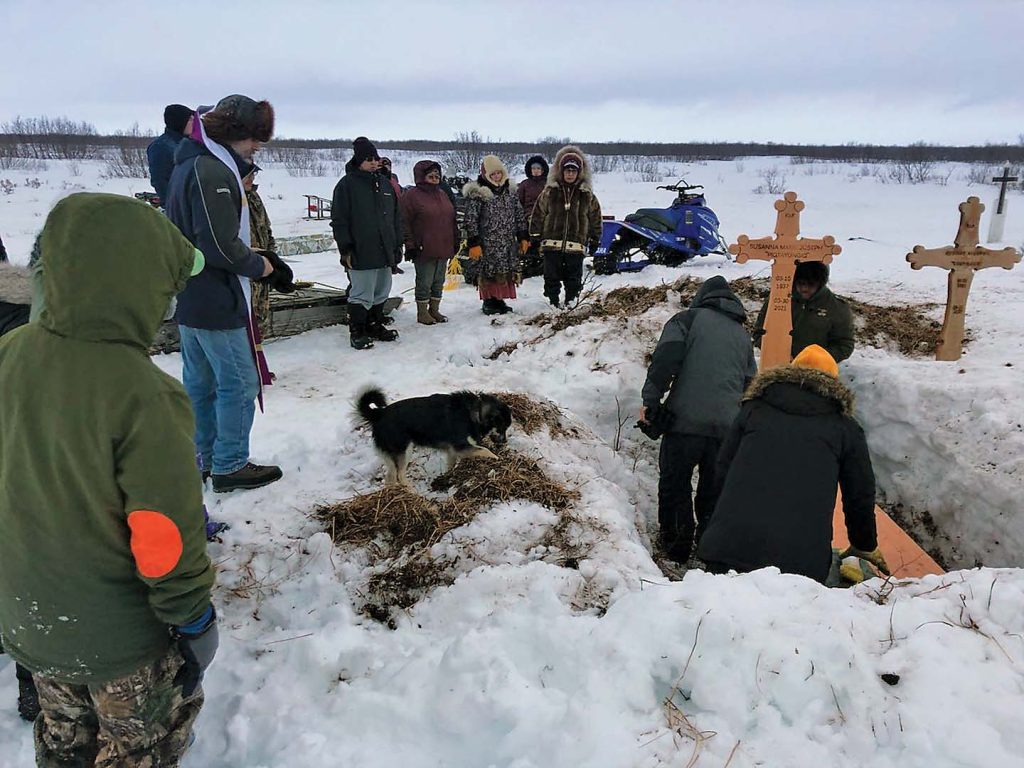 But it is his gentle spirit and sense of kinship with the Yup'ik people that have made him so successful in his ministry.
"Instead of coming in with these high ideals or concepts that he tries to impose on the people, he has basically become one among them and tries to help them discover how God is working and active in their lives," says Boland.
The Yup'ik people face intense challenges every day, dealing not only with the effects of a severe climate but also with low levels of education, poverty, and continued pressure to adapt to a more modern lifestyle. They are also a deeply spiritual people, which has helped them—and Jaszek—address such hardships. "Watching them has allowed me to see faith through a different window," says Jaszek.
Through it all, Jaszek continues to be a hopeful presence for those around him. "This is a guy who has been working with historically marginalized peoples his whole life, yet he still feels that sense of hope and purpose in the name of the gospel that change is possible, that freedom is possible, that a new way of living and a new way of being are possible," says Boland.
While Jaszek admits he never dreamed of living in Alaska, he is content in continuing his ministry for as long as he's needed. A true missionary, Jaszek will be ready wherever and whenever God leads him next.
"I try to do my ministry as well as I can, and I try to maintain my spiritual life as much as I am capable of," he says. "I don't really ask myself such a question of where I will be next year, in five years. I never ask myself such questions, and I have no regrets whatsoever. God will guide me." 
---
This article also appears in the May 2022 issue of U.S. Catholic (Vol. 87, No. 5, pages 10-15). Click here to subscribe to the magazine.
Header Image: Catholic Extension