For some Americans, the end of October is a time for dressing up in your most creative costume and eating mountains of fun-sized candy bars. A time for watching scary movies, carving jack-o-lanterns, and going to haunted houses.
Although historically Halloween had spiritual and cultural implications—"all hallows eve" falling the night before All Saints and All Souls Days—today, in America, those who celebrate the holiday do so primarily for the costumes and candy.
For Mexicans and others in Latin American cultures, celebrations around this time of year have maintained their cultural and religious significance. Dia de los Muertos, or Day of the Dead, is a colorful celebration honoring those who have passed away. Some create altars for their deceased loved ones, typically including intricately decorated sugar skulls; others decorate their graves with food and marigold flowers. Those who celebrate Day of the Dead offer a joyful way to both show respect to loved ones who have died as well as provide an outlet through which to cope with their loss.
Here are 10 of the most creative and colorful Day of the Dead celebrations this year:
1.
2.
3.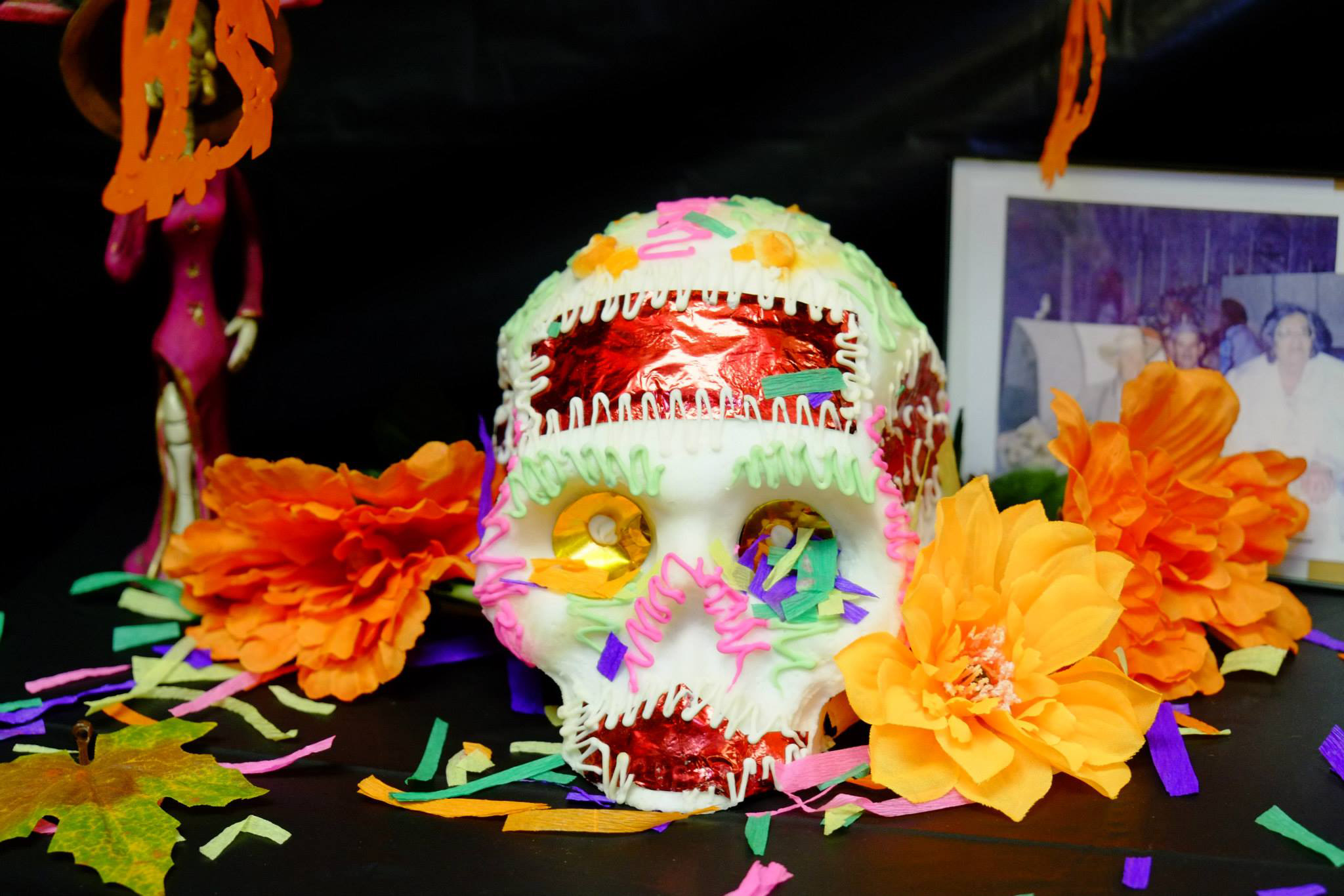 Image: Courtesy of Sandra Navarro
4.
5.

6.
5.
6.
7.
8.
9.
10.
Cover image: Flickr cc via David Boté Estrada