June 2023
By Jessica Hooten Wilson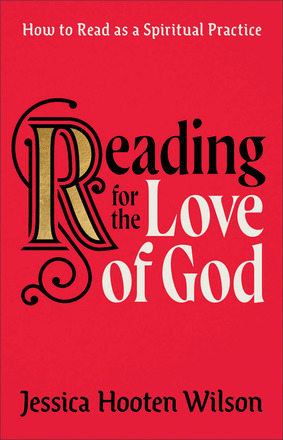 When Flannery O'Connor was pursuing her master of fine arts in creative writing, her constant prayer was: "Please help me to get down under things and find where You are." Jessica Hooten Wilson, in her new book Reading for the Love of God, sees O'Connor's prayer as an entry point for how we can read as a "spiritual practice." With examples of writers and thinkers ranging from Augustine to Frederick Douglass to Dorothy Sayers, Hooten Wilson argues that we can move away from thinking about reading as consumption to thinking of reading as relationship between the author, reader, and text. In this, we can "get down under things" and be changed, finding God in a range of genres and literature. "Opening a book should not be the final goal but the invitation to a broader vision," she writes. Reading helps spark our imaginations for who and how we want to be in the world, and Hooten Wilson gives practical examples to begin reading in a way that helps us see "as contemplatives and beholders."
—Cassidy Klein, editorial assistant, U.S. Catholic
"In Reading for the Love of God, award-winning author Jessica Hooten Wilson shows readers how to read as a spiritual practice that deepens our faith." —Baker Publishing Group
Hardback: $24.99
Available at bookstores or from Baker Book House at (800) 877-2665 or bakerpublishinggroup.com.
---
May 2023
By Gregory F. Augustine Pierce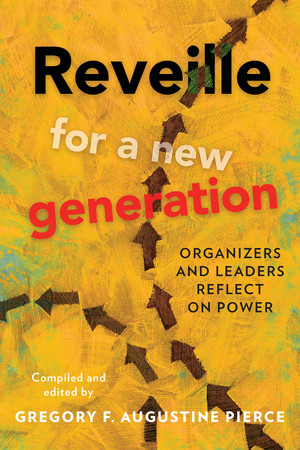 In 2022, delegates from the Industrial Areas Foundation (IAF) met with Pope Francis. During the visit, the pope praised their organizing work and mission, referring to the IAF as "Good News for the United States."
And yet, despite that fact that organizing has deep Catholic roots and is deeply resonate with Pope Francis' synodal vision for the church, far too often it is misunderstood. Inspired by the work of the IAF, a new book, Reveille For A New Generation: Organizers and Leaders Reflect on Power, attempts to remedy this. The book includes over 50 stories, poems, sermons, and essays reflecting on power and how community organizing helps people harness and exercise the power they already have.
In the introduction, ACTA publisher Gregory Pierce writes that the purpose of this collection is three-fold: to inspire new leaders; to convince religious communities to engage in organizing; and to explain to politicians, academia, the media, etc. how organizing can get to the root causes of society's biggest problems. The book is an important read for anyone who believes that our faith calls us to work together to make the world a better place.
—Emily Sanna, managing editor, U.S. Catholic
"'Social justice' means successfully changing the root causes of unjust systems. This insightful collection of pieces written from 1831-2020 illuminate how groups have won recognition, respect, and real results by organizing." —ACTA Press
Paperback: $19.95
Available at bookstores or from ACTA Press at (800) 397-2282 or actapublications.com.
---
April 2023
By Pope Francis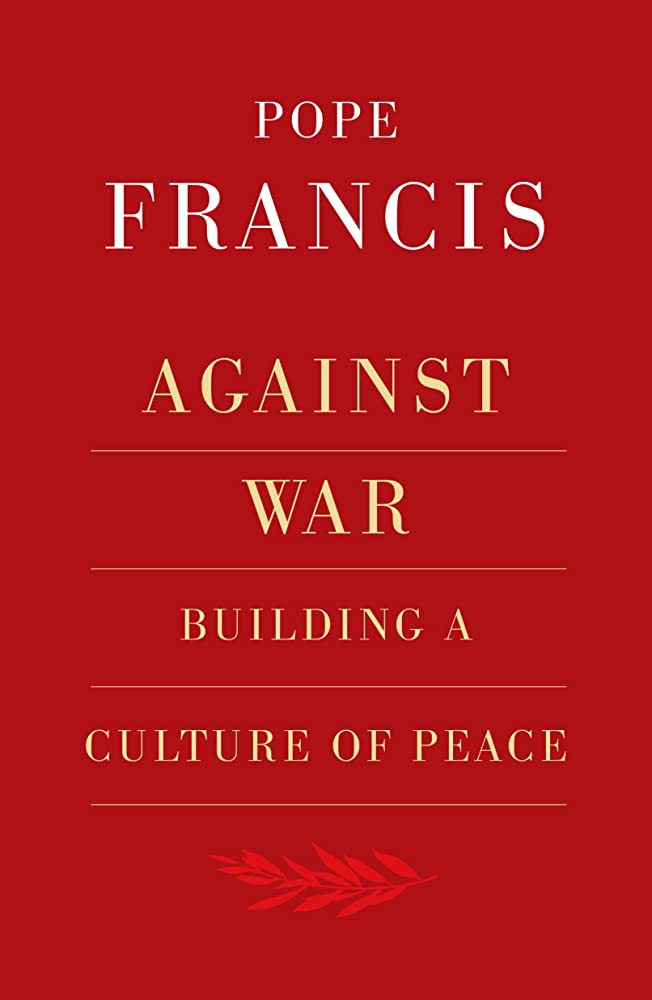 Ten years into Pope Francis' papacy, peacemaking has become one of his hallmark themes. Against War: Building a Culture of Peace, a collection of the pope's essential writings on the subject, is a timely release prompted by the war in Ukraine. In addition to sections ranging from nuclear weapons to friendship, Against War also includes a few of Francis' most moving prayers for peace.
Rounding out the comprehensive collection is an afterword by Italian journalist Andrea Tornielli that details the oft-ignored tradition of papal proclamations for peace over the last century. As Pope Francis writes, echoing his predecessor Pope Benedict XVI, "To be followers of Jesus today includes embracing his teaching about nonviolence."
—Sarah Butler Schueller, senior editor, U.S. Catholic
"In his travels to Iraq and other war zones, his homilies in Hiroshima and Nagasaki, and his statements on Ukraine, Francis calls on the world to reject war and build peace." —Orbis Books
Paperback: $20.00
Available at bookstores or from Orbis Books at (800) 258-5838 or orbisbooks.com.
---
March 2023
By Tish Harrison Warren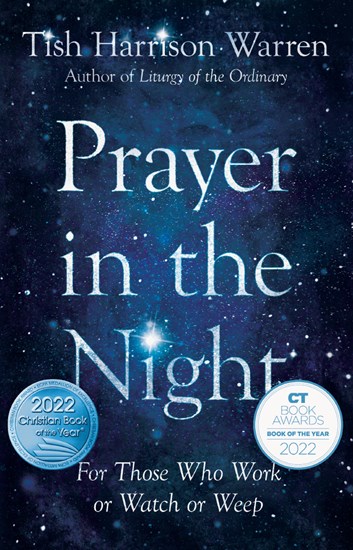 Modeled after the compline prayer, Tish Harrison Warren's Prayer in the Night extends to those "who work or watch or weep," meeting readers at the rockiest parts of life. She invites us to reach "for a reality that [is] larger and more enduring than what [we feel] in the moment" by allowing ourselves to feel grief, holding on when we are waiting for a glimpse of hope, and cultivating joy when work seems to be our only reality.
Along the way, Harrison Warren shares stories from her own life of nights spent worrying and wishing. She speaks to readers from a place of deep understanding and shows us that we don't have to wait until things are good to believe in the goodness of God. Rather, she says, "Through prayer, I dared to believe that God was in the midst of my chaos and pain, whatever was to come." With her book, she invites us to do the same.
—Emily Sanna, managing editor, U.S. Catholic
"How can we trust God in the dark? Framed around a nighttime prayer of Compline, Tish Harrison Warren explores themes of human vulnerability, suffering, and God's seeming absence." —InterVarsity Press
Paperback: $22.00
Available at bookstores or from InterVarsity Press at (800) 843-9487 or ivpress.com.
---
February 2023
By James K. A. Smith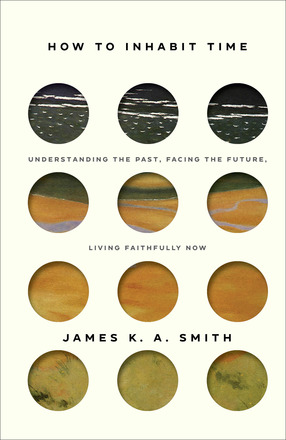 There are dozens—if not hundreds—of books on the market showing readers how to manage their time. No doubt there are plenty of books that tackle this subject from a Christian perspective. How to Inhabit Time is not one of these books. In fact, it's quite the opposite. If I may be a bit pithy, in How to Inhabit Time, James K. A. Smith shows how time manages you.
Throughout the book, Smith highlights the pitfalls and shortcomings of what he terms "nowhen Christianity": a faith that is totally disconnected both from the past that built it—and us—and the future toward which it arcs. Touching on negative impulses as diverse as nostalgia, historical revisionism, utopianism, apocalypticism, fear of death, and a distaste for the ephemeral, Smith offers readers a better journey through time accompanied by a faith that truly knows when it is.
—Nathaniel Hunter, associate editor, U.S. Catholic
"Smith shows that awakening to the spiritual significance of time is crucial for orienting faith in the 21st century." —Brazos Press
Hardcover: $24.99
Available at bookstores or from Brazos Press at (800) 877-2665 or bakerpublishinggroup.com.
---
January 2023
By Karen Swallow Prior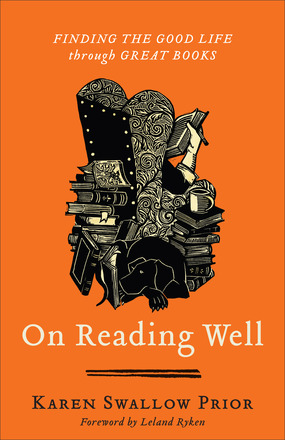 "Good books are to be luxuriated in, not rushed through," writes Karen Swallow Prior in On Reading Well. This luxuriating, as Prior envisions it, has little to do with idleness or escapism nor with pleasure for pleasure's sake. The aesthetic discipline of savoring a good book is tied to ethics and the practice of virtue.
As she explores the cardinal, theological, and heavenly virtues represented in landmark works of fiction from The Great Gatsby to The Road, Prior shows how engaging ethically with these stories can aid in the development of these same virtues. Reading well is not fundamentally about meticulous literary criticism. It means exploring the big questions concerning courage, faith, conscience, conflicts of the heart, and pressures of society that make a book worth visiting.
The "good life" isn't necessarily lived intimately with books, and being well-read does not guarantee virtue. But, as Prior shows, reading well can truly help us become better people.
—Rebecca Bratten Weiss, digital editor, U.S. Catholic
"An acclaimed author helps readers learn to love life, literature, and God through their encounters with great writing." —Brazos Press
Paperback: $19.00
Available at bookstores or from Brazos Press at (800) 877-2665 or bakerpublishinggroup.com.
The U.S. Catholic Book Club is a collaborative project of U.S. Catholic magazine and the Catholic Book Publishers Association. The titles featured in the U.S. Catholic Book Club are selected each month by the magazine's editors from submissions by participating book publishers. The publisher provides a paid advertising in U.S. Catholic magazine for the featured book.